UW News
UW Medicine
---
March 26, 2019
Marijuana use among older adults has soared in recent years despite little being known about the effectiveness and safety of the drug in people 65 and older. That's resulted in more seniors asking health care providers about marijuana use: Is it safe? How much to use? Where to buy?
---
March 13, 2019
UW researchers have created a novel system that can measure platelet function within two minutes and can help doctors determine which trauma patients might need a blood transfusion upon being admitted to a hospital.
---
February 27, 2019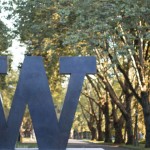 Three faculty members at the University of Washington have been awarded early-career fellowships from the Alfred P. Sloan Foundation. The new Sloan Fellows, announced Feb. 19, include Kelley Harris, an assistant professor of genome sciences at the UW School of Medicine; and Alvin Cheung and Shayan Oveis Gharan, both assistant professors in the Paul G. Allen School of Computer Science & Engineering.
---
January 14, 2019
People riding free-floating bike share rentals in Seattle are wearing helmets infrequently, according to a new analysis conducted by University of Washington researchers. Only 20 percent of bike share riders wore helmets in the study, while more than 90 percent of cyclists wore helmets while riding their own bikes.
Different research on the free-floating bike share systems showed that bikes were usually available in all Seattle neighborhoods across economic, racial and ethnic lines. However, more bikes were located in more-advantaged neighborhoods.
---
January 9, 2019
UW researchers have developed a smartphone app that uses sonar to monitor someone's breathing rate and sense when an opioid overdose has occurred.
---
October 10, 2018
Researchers at the University of Washington have developed a new machine-learning system, called Prescience, which uses input from patient charts and standard operating room sensors to predict the likelihood that a patient will develop hypoxemia — a condition when blood oxygen levels dip slightly below normal. Prescience also provides real-world explanations behind its predictions.
---
September 10, 2018
An innovative gift from Honolulu-based real estate investor Jay H. Shilder to the Universities of Washington and Hawaii is being celebrated this week in Seattle. The gift includes cash, potential future leasing income and a transformational real estate gift to be realized a century from now.
---
March 27, 2018
Dr. Benjamin Danielson, a 1992 graduate of the UW School of Medicine, a Children's Hospital pediatrician and director of the Odessa Brown Children's Clinic, will be the featured speaker at the University of Washington's Commencement exercises Saturday, June 9.
---
October 6, 2017
Three University of Washington faculty members are among those honored with an NIH High-Risk, High-Reward Research grant, which fund exceptionally creative scientists proposing to use highly innovative approaches to tackle major challenges in biomedical research.
---
September 6, 2017
University of Washington researchers are developing a smartphone app that is capable of objectively detecting concussion and other traumatic brain injuries in the field, which could provide a new level of screening for athletes and accident victims.
---
August 28, 2017
A new app could lead to earlier detection of pancreatic cancer simply by snapping a smartphone selfie. The disease kills 90 percent of patients within five years, in part because there are no telltale symptoms or non-invasive screening tools to catch a tumor before it spreads.
---
June 27, 2017
For the first time, University of Washington researchers have delivered targeted treatment for essential tremor – the world's most common neurological movement disorder – by decoding brain signals to sense when patients' limbs are shaking.
---
June 26, 2017
A new UW microscope could provide real-time results during cancer-removal surgeries, potentially eliminating the 20 to 40 percent of women who have to undergo multiple lumpectomy surgeries because cancerous breast tissue is missed the first time around.
---
March 22, 2017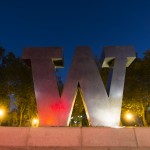 The interdisciplinary 2017 Benjamin Rabinowitz Symposium in Medical Ethics on March 31, titled "Race, Health & Justice," will explore inequities in health and health care and place them in political, economic and historical context.
---
February 21, 2017
Three faculty members at the University of Washington have been awarded early-career fellowships from the Alfred P. Sloan Foundation. The new Sloan Fellows, announced Feb. 21, include Ali Farhadi, assistant professor of computer science and engineering; Emily Levesque, assistant professor of astronomy; and John Tuthill, assistant professor of physiology and biophysics.
---
February 15, 2017
By using magnetic resonance imaging (MRI) to study the brains of infants who have older siblings with autism, scientists were able to correctly identify 80 percent of the babies who would be subsequently diagnosed with autism at 2 years of age.
---
January 10, 2017
Two University of Washington professors have received the 2017 Presidential Early Career Award for Scientists and Engineers, the highest honor given by the U.S. government to early career scientists and engineers.
---
October 26, 2016
For the first time in humans, UW Center for Sensorimotor Neural Engineering (CSNE) researchers have used direct stimulation of the human brain surface to provide basic sensory feedback through artificial electrical signals, enabling patients to control movement while opening and closing their hand.
---
April 27, 2015
The gold standard for diagnosing sleep apnea — a disease which affects roughly 1 in 13 Americans — requires an overnight hospital stay and costs thousands of dollars. A new smartphone app developed at the University of Washington can wirelessly test for sleep apnea events in a person's own bedroom without needing special sensors attached to the body.
---
March 10, 2015
University of Washington researchers have developed a new injectable polymer that strengthens blood clots, called PolySTAT. Administered in a simple shot, the polymer finds any unseen injuries and has the potential to keep trauma patients from bleeding to death before reaching medical care.
---
April 22, 2014
Health Digest is UW Today's round-up of news stories from UW Health Sciences.
---
April 15, 2014
Health Digest is UW Today's round-up of news stories from UW Health Sciences, compiled by News and Information.
---
January 10, 2014
A clinical trial in Seattle is testing a technique developed at the UW that uses low-power ultrasound to reposition kidney stones.
---
July 16, 2013
U.S. News publishes Best Hospitals to guide patients who need a high level of care because they face a difficult surgery, a challenging condition, or added risk because of other health problems or age.
---
July 11, 2013
UW Medicine hospitals and the Seattle Cancer Care Alliance were Identified as National 'Leaders in Lesbian, Gay, Bisexual and Transgender Healthcare Equality'
---
April 12, 2013
The new Turbo Commander aircraft will allow the medical transport service to reach more people living in outlying rural areas of Southwest Alaska.
---
April 1, 2013
In partnership with Fisher Communications, UW Medicine Health will provide information on healthy living and on the latest treatments and medical breakthroughs
---
March 28, 2013
This week UW Medical Center's pulmonary fibrosis support group celebrated its 25th anniversary and the establishment of the new center.
---
March 8, 2013
Occupying the seven-story facility will be labs for kidney research, vision sciences, immunology, rheumatology, and infectious disease investigations.
---