UW News
Justin Marlowe
---
September 5, 2017
The biggest risk to public-private partnerships in governing is not financial or technical, but political, says UW Evans School professor Justin Marlowe in his fourth guide to financial literacy, published by Governing magazine.
---
August 3, 2017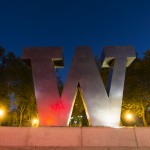 Researchers at the UW's Evans School of Public Policy & Governance have released a public finance analysis of two competing proposals to develop an NBA/NHL arena in Seattle.
---
June 15, 2016
Public-private partnerships can be important financing tools, but public officials overseeing them must understand the risks well, says the Evans School's Justin Marlowe, author of a multivolume Guide to Financial Literacy.
---
March 8, 2016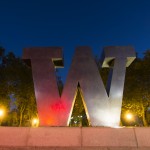 The evolving nature of the public sector will be the topic when professionals and scholars from the UW's Evans School for Public Policy & Governance and around the world gather in Seattle March 17-22 for the 77th annual conference of the American Society for Public Administration.
---
July 25, 2014
Many newly elected or appointed officials arrive knowing next to nothing about public finance. That's why Justin Marlowe of the Evans School of Public Affairs wrote this basic guide to public finance.
---