UW News
College of Arts & Sciences
---
January 16, 2019
This week in the arts, partake in an exhibition opening with Danny Giles, the 2019 Jacob Lawrence Legacy Resident, attend the preview of a School of Drama production, and more! Guest Artist Recital Tony Cho, Piano and David Bowlin, Violin January 17, 7:30 PM| Brechmin Auditorium Oberlin Conservatory colleagues Tony Cho, piano, and David Bowlin, violin,…
---
January 15, 2019
A new University of Washington study suggests that the children most apt to socially transition to the gender "opposite" their sex at birth are those who already demonstrate the strongest "cross-gender" identities, and that the transitions don't appear to alter a child's gender identity or preferences.
---
January 10, 2019
On Jan. 10 at the 2019 American Astronomical Society meeting in Seattle, an international team of astronomers announced that they have identified the type of companion star that made its partner in a binary system, a carbon-oxygen white dwarf star, explode. Through repeated observations of SN 2015cp, a supernova 545 million light years away, the team detected hydrogen-rich debris that the companion star had shed prior to the explosion.
---
January 8, 2019
As part of a University of Washington-led project, NASA's Hubble Space Telescope has produced a stunningly detailed portrait of the Triangulum Galaxy, displaying a full spiral face aglow with the light of nearly 25 million individually resolved stars.
---
January 2, 2019
Female Magellanic penguins are more likely to die at sea as juveniles, which has caused a skewed sex ratio of nearly three adult males to every female, as well as population decline of more than 40 percent since 1987 at one of their largest breeding colonies — Punta Tombo in Argentina.
---
In a paper published Jan. 2 in PLOS Biology, two scientists at the University of Washington and North Carolina State University use the economic theory of contests to illustrate how the competitive grant-application system has made the pursuit of research funding inefficient and unsustainable — and that alternative methods, such as a partial lottery to award grants, could relieve pressure on professors and free up time for research.
---
December 24, 2018
Two University of Washington scientists have unveiled a new statistical method for estimating migration flows between countries. They show that rates of migration are higher than previously thought, but also relatively stable, fluctuating between 1.1 and 1.3 percent of global population from 1990 to 2015. In addition, since 1990 approximately 45 percent of migrants have returned to their home countries, a much higher estimate than other methods.
---
December 17, 2018
A small study about a workshop to bring together students of different political persuasions found that workshop participants were able to better understand their fellow students as individuals, but their attitudes about opposing beliefs, in general, did not change.
---
December 12, 2018
End 2018 artfully by visiting the Henry Art Gallery, seeing Clotilde Jiménez's "Apple of My Eye" before it closes, and ringing in the new year and at the same time – saying goodbye – to the old Burke Museum! Visit the Henry Art Gallery The Henry is internationally recognized for bold and challenging exhibitions, for pushing…
---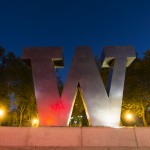 In 2016, Seattle Public Schools pushed back the start times for the district's 18 high schools by 55 minutes, from 7:50 a.m. to 8:45 a.m. And as hoped, teenagers used the extra time to sleep in.
---
December 11, 2018
A new University of Washington-led study examines one key stress-inducing circumstance — the effects of social hierarchy — and how cells respond to the hormones that are released in response to that stress.
---
December 6, 2018
A new collaborative study led by a research team at the Pacific Northwest National Laboratory, University of California, Los Angeles and the University of Washington could provide engineers new design rules for creating microelectronics, membranes and tissues, and open up better production methods for new materials.
---
December 3, 2018
This week in the arts, learn about the history of art and its politics in Japan post-1945, see the final performances of Fefu and Her Friends, take a workshop at the Henry Art Gallery, and more! Art and Engagement in Early Postwar Japan December 7, 3:30 PM| Thomson Hall Justin Jesty, associate professor at the…
---
November 29, 2018
Three researchers from the University of Washington Department of Psychology say existing practices overlook the importance of culture, and suggest how individuals and institutions can be more inclusive.
---
November 19, 2018
A study by an international team of researchers, including from the University of Washington, determines that carved stone tools, also known as Levallois cores, were used in Asia 80,000 to 170,000 years ago. With the find — and absent human fossils linking the tools to migrating populations — researchers believe people in Asia developed the technology independently, evidence of similar sets of skills evolving throughout different parts of the ancient world.
---
November 14, 2018
This week in the arts, shop for hand-printed gifts, attend a sonic-theatrical performance, dive into lectures about Indian Painting in Mewar and Marwar, and more! Print Sale November 14 to 15, 8:00 AM–7:00 PM | Art Building Hand-printed artwork, cards, soft goods, and more! UW student members of the UW Printmaking Association and UW printmaking alums…
---
November 13, 2018
In a paper published Oct. 8 in the journal Nano Letters, a team from the University of Washington and the National Tsing Hua University in Taiwan announced that it has constructed functional metalenses that are one-tenth to one-half the thickness of the wavelengths of light that they focus. Their metalenses, which were constructed out of layered 2D materials, were as thin as 190 nanometers — less than 1/100,000ths of an inch thick.
---
November 7, 2018
This week in the arts, attend "Unbelievable: Reflections on Caravaggio's Religious Art" lecture, go to a Print Sale, see Brooklyn Rider perform, and more! Faculty Lecture: Estelle Lingo on Caravaggio November 8, 5:30–6:30 PM | Art Building Estelle Lingo, Associate Professor of Art History and Donald E. Peterson Professor in the Arts,  will give the…
---
Researchers from the University of Washington have shown how Magellanic penguins fare during the winter months when they spend months at sea feeding. They have discovered that oceanographic features are more likely to negatively impact the body conditions of Magellanic penguin females, but not males, when the penguins return to their nesting grounds in spring.
---
November 5, 2018
A new study of nearly 250 children and teens led by the University of Washington found that participants who had suffered abuse were developing faster than those who had not.
---
October 30, 2018
An international team of researchers, including from the University of Washington, has completed a 3D virtual reconstruction of a Neandertal thorax a model that indicates an upright individual with greater lung capacity and a straighter spine than today's modern human.
---
October 24, 2018
Jiun-Haw Chu, a University of Washington assistant professor of physics and faculty member at the UW's Clean Energy Institute, has been named a 2018 fellow by the David and Lucile Packard Foundation for his research on quantum materials — substances that exhibit novel combinations of quantum-mechanical properties that could one day transform information technology.
---
As the discipline of American Indian Studies approaches its 50th year at the University of Washington, a new research center is in the works: the Center for American Indian and Indigenous Studies, which is supported by multiple colleges and schools.
---
October 19, 2018
A study led by the University of Washington is the first large-scale trial of hundreds of PTSD patients, including veterans and survivors of sexual assault, to measure whether patient preference in the course of treatment impacts the effectiveness of both cognitive behavioral therapy and use of selective serotonin reuptake inhibitors, a type of antidepressant often prescribed for PTSD.
---
October 16, 2018
This week in the arts, UW faculty take us into the community, from the Seattle Art Museum to the Royal Room. There will be music, art history lectures, drama, and more! SAM Talks: Peacock in the Desert Discussion October 18, 7:00 pm | Seattle Art Museum, 1300 First Avenue, Seattle Dr. Karni Singh Jasol, Director…
---
October 9, 2018
This week in the arts, attend the 2018 Chamber Dance Concert, see the works by ten second year MFA students, attend Cello faculty artist-in-residence Sæunn Thorsteinsdóttir's recital, and more. Chamber Dance Company October 11 to 14 | Katharyn Alvord Gerlich Theater For its 28th season, the Chamber Dance Company received a National Endowment for the Arts:…
---
October 8, 2018
Pablo García Borboroglu, president of the Global Penguin Society and a UW affiliate associate professor of biology, has won the Whitley Gold Award and the National Geographic/Buffett Award for Leadership in Conservation, as well as accolades from the Argentine National Congress, for his research and advocacy for penguin conservation.
---
October 4, 2018
Kristina Olson, University of Washington associate professor of psychology, has been named one of the 2018 MacArthur Fellows. The Fellowship from the John D. and Catherine T. MacArthur Foundation comes with a $625,000 stipend, commonly known as the "genius grant," for recipients to use as they see fit.
---
October 1, 2018
When levels of carbon dioxide in the atmosphere rise, most plants do something unusual: They thicken their leaves. Now two University of Washington scientists have shown that this reaction by plants will actually worsen climate change by making the global "carbon sink" contributed by plants was less productive.
---
September 28, 2018
For more than 2 million years, the native forests on the Pacific islands of Guam and Rota were home to several thousand crows, members of a species found nowhere else on Earth. But over the last 60 years, the Mariana crow — called the Aga in the Chamorro language — has completely disappeared from…
---
September 25, 2018
This week in the arts, celebrate Dawg Daze with the Meany Center and ArtsUW, visit the Henry Art Gallery to see Muse, and more. LAST WEEK | Muse: Mickalene Thomas Photographs tête-à-tête Last day is September 30 | Henry Art Gallery "As the exhibition title suggests, MUSE is a visual love letter to the people…
---
A UW study found that mindfulness lessons, offered to parents at two early childhood centers, helped adults learn how to manage their emotions and behaviors while supporting their child's development.
---
September 24, 2018
For angiosperms — or flowering plants — one of the most important decisions facing them each year is when to flower. It is no trivial undertaking. To flower, they must cease vegetative growth and commit to making those energetically expensive reproductive structures that will bring about the next generation. Knowledge of this process at the…
---
September 20, 2018
A University of Washington study finds that 18-month-old toddlers conduct a form of cost-benefit analysis, making choices based on how much effort they want to expend, or on whether they like the people involved.
---
September 19, 2018
The international trade in elephant ivory has been illegal since 1989, yet African elephant numbers continue to decline. In 2016, the International Union for Conservation of Nature cited ivory poaching as a primary reason for a staggering loss of about 111,000 elephants between 2005 and 2015 — leaving their total numbers at an estimated 415,000….
---
September 13, 2018
When Tony Greenwald and his colleagues developed the online Implicit Association Test two decades ago, it enjoyed quick success in the pre-laptop, pre-smartphone, nascent Internet world, with some 45,000 participants in the first month. The test, which requires classifying words and images rapidly according to their meanings, captures unconscious biases toward — depending on the…
---
September 12, 2018
The National Science Foundation announced on Sept. 11 that it is awarding grants totaling $8.5 million to 19 collaborative projects at 23 universities for the study of complex and entrenched problems in data science. Three of these projects will be based at the University of Washington and led by researchers in the College of Engineering and the College of Arts & Sciences.
---
September 7, 2018
The University of Washington today opened the doors to a new Life Sciences Building that will transform learning, teaching and research for generations.
The $171 million Life Sciences complex includes seven floors and 207,000 square feet that encourages and makes possible team-oriented science. Designed by Perkins+Will and built by Skanska, the building encompasses a 187,000-square-foot research and teaching facility and a 20,000-square-foot research greenhouse with UW plant collections.
---
September 4, 2018
On Sept. 4 the National Science Foundation announced the creation of the Institute for Research and Innovation in Software for High Energy Physics, or IRIS-HEP. The institute is a coalition of 17 research institutions, including the University of Washington, and will receive $25 million from the NSF over five years.
---
August 28, 2018
A study by the University of Washington and Cornell University shows that the risk of being killed by police, relative to white men, is 3.2 to 3.5 times higher for black men, and between 1.4 and 1.7 times higher for Latino men.
---
Next page