UW News
College of Arts & Sciences
---
May 21, 2019
This week in the arts, stop by one of the School of Art + Art History + Design's Graduation Exhibitions, see The Learned Ladies performed in the United States' first Theatre in the Round, attend IMPFest XI,  featuring UW Jazz Studies faculty, students and seasoned professionals of international renown, and more! 2019 School of Art…
---
Sometimes when science gets stuck, art can come to the rescue. Such is the case, a new study shows, with the UW Design Help Desk, which guides faculty, students and staff in improving the more artistic aspects of presenting research or reports — figures, diagrams, posters and such.
---
May 15, 2019
This week in the arts, partake in an audio augmented reality (AR) experience with hundreds of others on Red Square, explore the newly redesigned ARTSUW website, attend JACK Quartet, and more! Inspiring arts exploration: ArtsUW website redesigned with students in mind "We want the arts to be part of the DNA of every student's experience." That…
---
May 13, 2019
An article by University of Washington sociology professor Alexes Harris focuses on the role of the private sector in collecting court-imposed fines and fees.
---
May 10, 2019
A study published April 18 in the journal Science by researchers at Yale University and the University of Washington provides the first direct measurement of the behavior of bonded oxygen and hydrogen atoms perched on the surface of water.
---
May 8, 2019
This week in the arts, examine up-close a selection of Peruvian textiles from the Henry's collection, attend a lecture about Nordic innovation at the Nordic Museum, go to a graduation exhibition at the Jacob Lawrence Gallery, and more! From the Collection: Peruvian Textiles May 9, 6:30 pm | Henry Art Gallery Quipus, knotted strings used for…
---
May 2, 2019
In a paper published May 2 in Nature Communications, a University of Washington team reports that two major forces have shaped bat skulls over their evolutionary history — echolocation and diet — generating a huge diversity of skull shapes across 1,300 bat species today.
---
May 1, 2019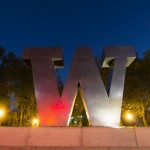 Americans appear more willing to support a pathway to citizenship for undocumented immigrants if that path includes serving in the United States military, according to new research from UW political scientists Sophia Jordán Wallace and Geoffrey Wallace.
---
Chris Bretherton, a professor of atmospheric sciences and of applied mathematics, has been elected to the National Academy of Sciences.
---
April 30, 2019
A new study published April 30 in the Proceedings of the National Academy of Sciences identified three factors critical in the rise of mammal communities since they first emerged during the Age of Dinosaurs: the rise of flowering plants; the evolution of tribosphenic molars in mammals; and the extinction of non-avian dinosaurs, which reduced competition between mammals and other vertebrates in terrestrial ecosystems.
---
This week in the arts, partake in a West African Dance Masterclass with Live Drumming with Etienne Cakpo, attend a concert with guest pianist Yekwon Sunwoo, see "This Moment", presented by UW School of Drama's Musical Theater cohort, and more! Monsen Photography Lecture: Abelardo Morell May 3, 6:30 pm | Henry Art Gallery Abelardo Morell…
---
April 24, 2019
This week in the arts, attend an original, gender-expansive adaptation of Shakespeare's Romeo and Juliet; see the dancer-illusionists of MOMIX;  experience the Seattle premiere of the chamber opera Hydrogen Jukebox, composed by Philip Glass, with libretto by Beat poet Allen Ginsberg, presented by the students of the UW Vocal Theatre Works program will present the Seattle…
---
April 22, 2019
Research from the University of Washington uses functional MRI to identify two differences in the brains of blind individuals — differences that might be responsible for their abilities to make better use of auditory information.
---
April 19, 2019
A new space race is underway, characterized by the intersecting trends of democratization, commercialization and militarization. Saadia Pekkanen, UW professor of international relations, is lead guest editor for a group of essays addressing such issues and more published online this month in the American Journal of International Law.
---
April 17, 2019
This week in the arts, attend opening night of "Romeo and Jules", witness musicians perform with their brains, drop in to the Allen Library for a lunchtime concert, and more! SOLD OUT: Kollar American Art Lecture: Elizabeth West Hutchinson April 18, 6:00 pm | Henry Art Gallery In the summer of 1868, Eadweard Muybridge accompanied…
---
April 11, 2019
Emily Levesque, UW assistant professor of astronomy, is gathering material for a new book to be called "The Last Stargazers: True Tales of the Colorful and Vanishing World of Observational Astronomy."
---
April 10, 2019
David James Thouless, Nobel laureate and a professor emeritus at the University of Washington, died in Cambridge in the U.K. on April 6, 2019. He was 84 years old.
---
April 9, 2019
This week in the arts, celebrate 100 years of influence of the iconic choreographer Merce Cunningham; attend an East African Retro Pop concert with  Alsarah and the Nubatrones, attend a graduation exhibition opening the Jacob Lawrence Gallery, and more.  The Hip Hop Architect: Michael Ford April 10, 6:30 pm | Kane Hall, Room 130 The…
---
March 26, 2019
This week in the arts, join members of the African-American Writers' Alliance as they present new works written in response to the content and themes of Edgar Arceneaux's Library of Black Lies, attend Pianist Emanuel Ax's performance, and before that, stop by the graduation exhibition at the Jacob Lawrence Gallery! Reading: African-American Writers' Alliance March…
---
March 21, 2019
The University of Washington, the Pacific Northwest National Laboratory and Microsoft Quantum announced this week that they have joined forces in a new coalition, the Northwest Quantum Nexus, to bring about a revolution in quantum research and technology.
---
March 18, 2019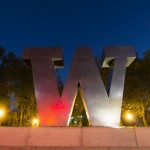 The UW Information School is taking a leading role in helping people better navigate this era of increasing online fakery and falsehood. On March 19, the school will welcome 200-some Seattle-area high school students for "MisInfo Day," a daylong workshop on how to navigate the misinformation landscape, from Jevin West and Carl Bergstrom, the faculty duo behind "Calling BS in the Age of Big Data."
---
March 14, 2019
Devin Naar, UW professor of international studies and history, is featured in "Children of the Inquisition," a new documentary film about descendants of the Spanish and Portuguese inquisitions discovering their Sephardic Jewish heritage. The film will premiere March 24 as part of the Seattle Jewish Film Festival.
---
March 12, 2019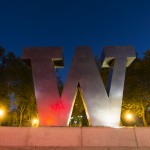 Eight researchers at the University of Washington have been named 2019 Washington Research Foundation Postdoctoral Fellows.
---
This week in the arts, see In the Heart of America, experience recent augmented reality and virtual reality (AR/VR) projects from UW students, attend a free concert with the Seattle Symphony and UW School of Music faculty, and more! In the Heart of America March 6 – 17 | Floyd and Delores Jones Playhouse In the…
---
Students of color who attend schools with a culture and mission statements that emphasize the value of diversity show better cardiovascular health than peers whose schools do not express such values, according to a new study.
---
March 7, 2019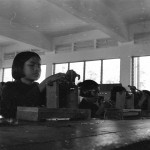 A new project by Jenna Grant, UW assistant professor of anthropology, uses an archive of photos and documents from the Khmer Rouge era — the donation of a journalist and UW alum — to help facilitate storytelling among Cambodians and Cambodian-Americans.
---
March 5, 2019
On March 5, the CERN research board approved a new experiment at the Large Hadron Collider in Geneva to search for evidence of fundamental dark matter particles. UW scientists are part of this endeavor, the Forward Search Experiment — or FASER — which seeks to answer one of the outstanding questions in particle physics: What is dark matter made of?
---
The University of Washington is launching a reading instruction study this summer, a two-week "camp" targeting children entering kindergarten in the fall that aims to teach early literacy skills and measure brain activity before and after instruction.
---
March 4, 2019
A new website from the UW's Jevin West and Carl Bergstrom, the duo behind the popular "Calling BS" class, asks viewers to choose which of two realistic face photos is real and which is a complete fake.
---
This week in the arts, attend a performance with Emerson String Quartet, partake in the Strange Coupling silent and live auction, see the film screening of "The Gold Fish Casino," and more! In the Heart of America March 6 – 17 (previews March 2 & 5) | Floyd and Delores Jones Playhouse In the shadow…
---
March 1, 2019
Amarilys Ríos is a professional percussionist, singer and dancer from San Juan, Puerto Rico. In this video she gives an introduction to "bomba," an Afro-Puerto Rican music and dance tradition in which dancers lead the drummer to sound out their improvised movements. "Bomba is a way of expression and communication" with key ingredients, explains…
---
February 25, 2019
This week in the arts, attend a talk with an artist whose work stands at the crossroad of art and science, listen to music of today, see the preview of "In the Heart of American," and more! SOLD OUT: A Conversation with Zadie Smith, Moderated by Valerie Curtis-Newton February 27, 7:30 pm | Benaroya Hall…
---
In a paper published Feb. 25 in the journal Nature, a University of Washington-led team of physicists report that it has developed a new system to trap individual excitons — bound pairs of electrons and their associated positive charges. Their system could form the basis of a novel experimental platform for monitoring excitons with precision and potentially developing new quantum technologies.
---
February 20, 2019
This week in the arts, see one of "[The] most successful and influential choreographer alive and indisputably the most musical (The New York Times)" on stage, have an inside look of the Ceramic and Metal Arts Building at the 3D4M Open House, and more! Gurvich Visiting Artist: Carolina Caycedo Los Angeles-based artist Carolina Caycedo will…
---
Recess, for most children, is synonymous with freedom. A break from class that has nothing to do with learning and everything to do with play. For children with autism, the playground can be an isolating experience. The spontaneous soccer games, roving packs of friends and virtual buffet of activities can be chaotic, frustrating and confusing….
---
February 19, 2019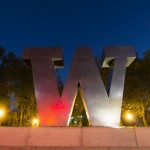 What geopolitical challenges is global climate change creating for the national security of the United States and throughout the world? The UW's Jackson School of International Studies will host a public panel discussion of these issues on March 6, featuring Washington Gov. Jay Inslee.
---
February 13, 2019
Researchers at the University of Washington wanted to know how Magellanic penguin parents in South America balance the dietary demands of multiple chicks. As they report in a paper published Jan. 23 in the journal Animal Behaviour, when a Magellanic penguin parent returns to its nest with fish, the parent tries to feed each of its two chicks equal portions of food, regardless of the youngsters' differences in age or size.
---
February 7, 2019
The Zwicky Transient Facility, based at the Palomar Observatory, has identified over a thousand new objects and phenomena in the night sky, including more than 1,100 new supernovae and 50 near-Earth asteroids. University of Washington scientists are part of the ZTF team and led the development of the collaboration's alert system, which informs science teams of possible new objects or changes to known objects in the sky.
---
January 31, 2019
Scientists have just discovered a dinosaur relative that lived in Antarctica 250 million years ago. The iguana-sized reptile's genus name, Antarctanax, means "Antarctic king."
---
January 28, 2019
The Stroum Center for Jewish Studies, in the UW Jackson School of International Studies, was well represented at the 50th annual conference of the Association for Jewish Studies Dec. 16-18 in Boston.
---
Next page