UW News
Politics and government
---
June 5, 2017
A popular podcast by Joe Janes of the UW Information School is now a book. "Documents that Changed the Way We Live" is being published this month by Rowman & Littlefield.
---
May 3, 2017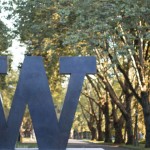 For social service agencies, pinning down funding is par for the course. But there is heightened interest in the new administration's priorities, and whether services to the poor will be among them. That lack of certainty — and a need to share information — prompted the University of Washington School of Social Work and the…
---
May 2, 2017
Timing is everything, they say. In the latest episode of his Documents that Changed the World podcast series, Joe Janes of the UW Information School explores how an overload of critical information helped trigger the stock market crash of 1929, and thus the Great Depression. "This is a story about fortunes lost, lives ruined, a…
---
April 24, 2017
Officer-involved shootings. Federal investigations. Body cameras. Civilian review boards. Black Lives Matter. Blue Lives Matter. In cities around the country, the relationship between police and community is fraught with tension — sometimes the direct result of violent incidents, sometimes the reverberations of problems elsewhere. And almost always, talk of police reform is in the air….
---
March 28, 2017
The very name of the class, when proposed, seemed to fire imaginations nationwide and beyond. Now with the beginning of spring quarter, the UW Information School's new course "Calling Bullshit in the Age of Big Data" is getting started.
---
March 23, 2017
Faculty with the UW Jackson School of International Studies will explore the impact of the 2016 election on their respective areas of expertise in a new two-credit class titled "Trump in the World: International Implications of the Trump Presidency."
---
March 22, 2017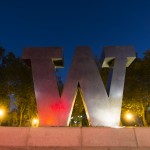 The interdisciplinary 2017 Benjamin Rabinowitz Symposium in Medical Ethics on March 31, titled "Race, Health & Justice," will explore inequities in health and health care and place them in political, economic and historical context.
---
February 6, 2017
It's almost unheard-of for a university class to spark global press attention — and offers of book deals — before instruction even begins. But such is the case with the UW Information School's new course, "Calling Bullshit in the Age of Big Data."
---
January 31, 2017
The UW-based Forefront will host a memorial for Washington state residents who died by suicide and join firearms dealers, veterans' organizations, pharmacists, health care providers and suicide attempt and loss survivors to advocate for two legislative bills as part of Suicide Prevention Education Day.
---
Poet activists from around the nation will gather for daylong UW conference Feb. 3 on creativity in activism — and then give full voice to that creativity in performances 7 – 10 p.m. at the Seattle Public Library. All are welcome.
---
December 22, 2016
Donald Trump's promises on the campaign trail have generated confusion and consternation around the country, as many wonder not only what the president-elect actually intends to do, but what is within his power to accomplish. Will Trump follow through on his threat to deport millions of undocumented immigrants? Could he pull the U.S. out of…
---
December 14, 2016
The furor over the 2010 Citizens United decision drew intense scrutiny to the role of corporate money in U.S. politics and raised questions about the influence of businesses in American lawmaking. But corporate interests also play a powerful role in international legal processes, sometimes by covertly creating or co-opting non-governmental organizations to lobby lawmakers on…
---
November 17, 2016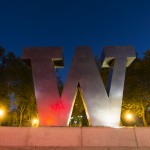 Several Jackson School of International Studies faculty members comment on the geopolitical possibilities of the coming Donald Trump administration.
---
November 14, 2016
Washington state's housing market remained strong in the third quarter of 2016, according to the UW's Runstad Center for Real Estate Studies.
---
November 9, 2016
UW Libraries will host an open house from 1 to 5 p.m. on Veterans Day, Friday, Nov. 11, in conjunction with the current World War I-themed exhibit, "Washington on the Western Front: At Home and Over There."
---
November 4, 2016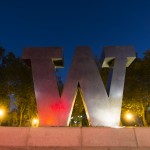 The Evans School of Policy & Governance will look back at the 2016 election in a discussion on Nov. 10 at Parrington Hall.
---
November 2, 2016
Prof. Devin Naar of the Jackson School and the Department of History discusses his new book, "Jewish Salonica: Between the Ottoman Empire and Modern Greece,"
---
October 27, 2016
"The Institutions Curse," a new book by UW political scientist Victor Menaldo, finds a new explanation for the "resource curse" problem — the idea that resource-rich countries tend to be burdened with corrupt governments and underdeveloped economies.
---
October 25, 2016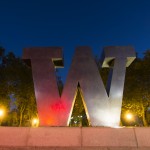 A UW panel discussion Oct. 27 will look at immigration-related questions from philosophical, sociological and historical perspectives. It's part of a two-day international conference on immigration.
---
October 21, 2016
Communication professor Leah Ceccarelli discusses the work that brought her the National Communication Association's Douglas W. Ehninger Distinguished Rhetorical Scholar Award for 2016.
---
October 18, 2016
Minda Martin had not lived in Seattle long before, on a walking tour, she noticed the famously truncated "ramps to nowhere" in the Washington Park Arboretum. A filmmaker and faculty member at UW Bothell, she was fascinated — and inspired. "I was stunned by these giant freeway stumps covered in ivy along land that didn't…
---
October 12, 2016
Automobiles — and the planning and infrastructure to support them — are making our cities sick, says an international group of researchers now publishing a three-part series in the British medical journal The Lancet.
---
October 5, 2016
A new proposed draft Campus Master Plan for 2018 sees the University of Washington's Seattle campus growing up rather than out — building a little higher, filling in with more density, not expanding its borders, helping to ease transportation flow and creating big new green spaces. 2018 draft Campus Master Plan — opportunities for public…
---
Prof. Devin Naar of the Jackson School's Stroum Center for Jewish Studies discusses the book "A Hug from Afar: One Family's Dramatic Journey Through Three Continents to Escape the Holocaust," by Claire Barkey Flash, for which Naar wrote the foreword.
---
October 4, 2016
The UW's Seattle Civil Rights and Labor History Project has an important new component — the LGBTQ Activism in Seattle History Project. There will be a public launch at 7 p.m. Monday, Oct. 10, in Room 340 of the HUB.
---
September 30, 2016
UW Libraries is inviting the public to Suzzallo Library at lunchtime on Oct. 7 to listen to — or participate in — the annual reading of the United States Constitution.
---
September 23, 2016
Charles Johnson, UW professor emeritus of English, wrote a statement to accompany an item to be displayed in the new National Museum of African American History and Culture in Washington, D.C. What he wrote also was featured in a special issue of Smithsonian Magazine.
---
September 20, 2016
"Denial," a new movie about an American historian's lengthy court battle with a British Holocaust denier, has a UW connection — Deborah Lipstadt, the film's protagonist, taught at the UW early in her career.
---
September 14, 2016
A new exhibit in the UW's Allen Library explores South Asia through art, artifacts, manuscripts, music and more. "Envisaging South Asia: Art, Images, and Scholarship" will be on view through Oct. 31.
---
August 29, 2016
David Domke, chair of the UW Department of Communication, will discuss the wild 2016 presidential campaign and its implications for the country in a luncheon Sept. 7 for the William D. Ruckelshaus Center.
---
August 25, 2016
A new report from the UW School of Law's Cannabis Law and Policy Project identifies factors that make food attractive to children. Commissioned by the state Liquor and Cannabis Board, the report studied research on what makes food appeal to children and the role that marketing and branding play.
---
August 12, 2016
The editorial cartoons filling a ground floor exhibit in Suzzallo Library through November are hard-hitting, but they fairly depict the wild campaign of 2016, and the serious issues the year has brought as well.
---
August 9, 2016
What does it mean for a city to "think like a planet"? Marina Alberti of the UW College of Built Environments discusses her new book, "Cities that Think Like Planets," published by UW Press.
---
July 28, 2016
A new study from the UW's Runstad Center for Real Estate Studies suggests that Seattle and Washington state could invite development of more affordable housing by easing the legal risk — or the appearance of risk — in condominium development, construction, liability and insurance.
---
July 25, 2016
The lot of Seattle's lowest-paid workers improved following the city's minimum wage increase to $11 in 2015, but that was more due to the robust regional economy than the wage hike itself, according to a research team headed by the UW Evans School.
---
July 13, 2016
In a three-page commentary in the journal Nature, fisheries professor Ray Hilborn argues that establishing marine protected areas is not as effective at protecting marine biodiversity as properly managing recreational and commercial fisheries.
---
June 22, 2016
The outsourcing of workers at Portland International Airport has increased in recent years while those workers serve ever-more passengers and their wages remain low, according to a recent report from the UW's Harry Bridges Center for Labor Studies.
---
June 15, 2016
Public-private partnerships can be important financing tools, but public officials overseeing them must understand the risks well, says the Evans School's Justin Marlowe, author of a multivolume Guide to Financial Literacy.
---
June 10, 2016
What are the policies of global rising powers regarding the use of orbital and outer space, and what are the implications of those policies for international cooperation? A capstone event for junior fellows of the Jackson School's Space Security Initiative explored such questions in a recently with space industry, media and government representatives also on hand.
---
May 31, 2016
Gov. Jay Inslee named Austin Wright-Pettibone as the next student member of the University of Washington Board of Regents for the 2016-17 school year. Wright-Pettibone, a Kirkland native, is an undergraduate studying chemical engineering and becomes the first undergraduate since 2008 to be selected as the UW's student regent. He graduated from Inglemoor High School in…
---
Previous page
Next page