UW News
News releases
---
February 19, 2019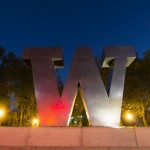 What geopolitical challenges is global climate change creating for the national security of the United States and throughout the world? The UW's Jackson School of International Studies will host a public panel discussion of these issues on March 6, featuring Washington Gov. Jay Inslee.
---
A member of the British House of Lords is scheduled to deliver the Elizabeth Sterling Soule Lecture on Thursday, Feb. 21st, as part of the University of Washington School of Nursing's Centennial celebrations and the Nursing Now initiative in the State of Washington. Baroness Mary Watkins of Tavistock, a professor of nursing and alternate chair…
---
February 13, 2019
Exposure to glyphosate — the world's most widely used, broad-spectrum herbicide and the primary ingredient in the weedkiller Roundup — increases the risk of some cancers by more than 40 percent, according to new research from the University of Washington.
---
This week in the arts, take a trip to the Nordic Museum on Valentine's Day for a lecture on Swedish cinema history, attend artist talks about "Creating Survivance: Art and Indigenous Wellness", celebrate 25 years of the Jacob Lawrence Gallery with DJ sets by SassyBlack, Felisha Ledesma, and dos leches + Eve Defy, and more!…
---
Researchers at the University of Washington wanted to know how Magellanic penguin parents in South America balance the dietary demands of multiple chicks. As they report in a paper published Jan. 23 in the journal Animal Behaviour, when a Magellanic penguin parent returns to its nest with fish, the parent tries to feed each of its two chicks equal portions of food, regardless of the youngsters' differences in age or size.
---
February 12, 2019
A study led by the University of Washington pinpoints which riverside routes in Washington, Oregon, Idaho and western Montana will be the most important for animals trying to navigate a changing climate.
---
February 11, 2019
New research by the University of Washington and U.S. Geological Survey suggests many lakes pose little threat to global carbon levels, at least for now.
---
February 7, 2019
The Zwicky Transient Facility, based at the Palomar Observatory, has identified over a thousand new objects and phenomena in the night sky, including more than 1,100 new supernovae and 50 near-Earth asteroids. University of Washington scientists are part of the ZTF team and led the development of the collaboration's alert system, which informs science teams of possible new objects or changes to known objects in the sky.
---
February 6, 2019
This week in the arts, attend Inuit throat singer Tanya Tagaq's performance that will feature a crowdsourced choir of UW students and regional indigenous people, partake in the Painting + Drawing Open House, visit the Henry to see "Martha Friedman: Castoffs" before it closes, and more. Critical Issues Lecture:  Andrea Fraser February 7, 7:00 PM…
---
The legalization of marijuana in Washington state in 2012 gave parents the opportunity for a new teachable moment. Many say that as society has become more permissive, they want information and advice.
---
February 4, 2019
A UW-led team has found that early spring rainfall warms up a thawing permafrost bog in Alaska and promotes the growth of plants and methane-producing microbes.
---
January 31, 2019
Scientists have just discovered a dinosaur relative that lived in Antarctica 250 million years ago. The iguana-sized reptile's genus name, Antarctanax, means "Antarctic king."
---
January 30, 2019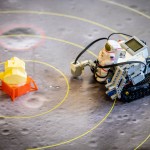 A UW-based group is launching a national student challenge to mark the 50th anniversary of the historic Apollo moon landing.
---
January 29, 2019
This week in the arts, perform on stage with Tanya Tagaq at the Meany Center for the Performing Arts, experience Beethoven for cello and piano at a faculty recital, attend a lecture with New York-based Artist Amy O'Neill,  catch one of the last performances of Rutherford and Son, and more! Faculty Recital: Craig Sheppard,…
---
Community impact and public health solutions are the focus of the Forefront Suicide Prevention Education Day, to be held Feb. 11 at the Washington Capitol in Olympia. Forefront, based at the UW School of Social Work, is leading the event, a series of speakers and events aimed at raising awareness, providing training and pushing for change.
---
January 22, 2019
This week in the arts, attend a lecture about Asian porcelain near the Red Sea in the early eighteenth century, catch the first night of Rutherford and Son, listen to the UW Symphony and Seattle Symphony together at Benaroya Hall, and experience the Faculty Dance Concert, featuring choreographers Brian Brooks and Etienne Cakpo, plus four new…
---
January 16, 2019
This week in the arts, partake in an exhibition opening with Danny Giles, the 2019 Jacob Lawrence Legacy Resident, attend the preview of a School of Drama production, and more! Guest Artist Recital Tony Cho, Piano and David Bowlin, Violin January 17, 7:30 PM| Brechmin Auditorium Oberlin Conservatory colleagues Tony Cho, piano, and David Bowlin, violin,…
---
The University of Washington today opened the doors to Othello-UW Commons, a new multifunctional partnership space in the heart of Southeast Seattle's Othello neighborhood.
---
January 15, 2019
Esports — the phenomenally popular world of competitive video games — soon will have a home at the University of Washington.
This spring, the UW's Husky Union Building (HUB) will officially open the doors to the HUB Esports Arena & Gaming Lounge – a full-service, state-of-the-art gaming center that supports both casual and competitive gaming and virtual reality. The 1,000 square-foot space will serve as the epicenter between student communities, business communities and gaming culture in the Northwest.
---
A new University of Washington study suggests that the children most apt to socially transition to the gender "opposite" their sex at birth are those who already demonstrate the strongest "cross-gender" identities, and that the transitions don't appear to alter a child's gender identity or preferences.
---
January 14, 2019
People riding free-floating bike share rentals in Seattle are wearing helmets infrequently, according to a new analysis conducted by University of Washington researchers. Only 20 percent of bike share riders wore helmets in the study, while more than 90 percent of cyclists wore helmets while riding their own bikes.
Different research on the free-floating bike share systems showed that bikes were usually available in all Seattle neighborhoods across economic, racial and ethnic lines. However, more bikes were located in more-advantaged neighborhoods.
---
January 10, 2019
On Jan. 10 at the 2019 American Astronomical Society meeting in Seattle, an international team of astronomers announced that they have identified the type of companion star that made its partner in a binary system, a carbon-oxygen white dwarf star, explode. Through repeated observations of SN 2015cp, a supernova 545 million light years away, the team detected hydrogen-rich debris that the companion star had shed prior to the explosion.
---
If Washington state were to establish a public bank, what type of bank might work best? One that can provide targeted products and services to local governments across the state, says a new report by UW researchers from the Evans School of Public Policy & Governance.
---
January 9, 2019
This week in the arts, attend the first Critical Issues Lecture with Maria Nordman, go to a performance by UW Music faculty band, Indigo Mist, with renowned guitarist Bill Frisell, and more! Critical Issues Lecture Series: Maria Nordman January 10, 7:00 PM| Henry Art Gallery Maria Nordman, a German-American sculptor and conceptual artist, will deliver…
---
Women and underrepresented minorities in STEM fields are more likely to advance professionally, publish more research and secure postdoctoral and faculty positions if their institutional culture is welcoming and sets clear expectations, according to a study of hundreds of Ph.D. students at four top-tier California research universities.
---
UW researchers have developed a smartphone app that uses sonar to monitor someone's breathing rate and sense when an opioid overdose has occurred.
---
January 2, 2019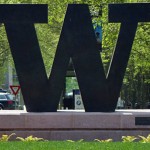 Statements from University of Washington President Ana Mari Cauce, director of athletics Jennifer Cohen and men's rowing head coach Michael Callahan
---
Female Magellanic penguins are more likely to die at sea as juveniles, which has caused a skewed sex ratio of nearly three adult males to every female, as well as population decline of more than 40 percent since 1987 at one of their largest breeding colonies — Punta Tombo in Argentina.
---
In a paper published Jan. 2 in PLOS Biology, two scientists at the University of Washington and North Carolina State University use the economic theory of contests to illustrate how the competitive grant-application system has made the pursuit of research funding inefficient and unsustainable — and that alternative methods, such as a partial lottery to award grants, could relieve pressure on professors and free up time for research.
---
December 24, 2018
Two University of Washington scientists have unveiled a new statistical method for estimating migration flows between countries. They show that rates of migration are higher than previously thought, but also relatively stable, fluctuating between 1.1 and 1.3 percent of global population from 1990 to 2015. In addition, since 1990 approximately 45 percent of migrants have returned to their home countries, a much higher estimate than other methods.
---
December 19, 2018
Researchers at the University of Washington have genetically modified a common houseplant to remove chloroform and benzene from the air around it.
---
December 18, 2018
New research shows that the powerful sense of smell Pacific salmon rely on for migration, finding food and avoiding predators might be in trouble as carbon emissions continue to be absorbed by our ocean.
---
December 12, 2018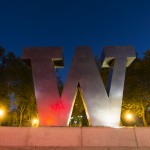 In 2016, Seattle Public Schools pushed back the start times for the district's 18 high schools by 55 minutes, from 7:50 a.m. to 8:45 a.m. And as hoped, teenagers used the extra time to sleep in.
---
A study by the University of Washington and Temple University examines what happens in children's brains when they anticipate a touch to the hand, and relates this brain activity to the executive functions the child demonstrates on other mental tasks.
---
December 11, 2018
A new University of Washington-led study examines one key stress-inducing circumstance — the effects of social hierarchy — and how cells respond to the hormones that are released in response to that stress.
---
Farmers can already use drones to soar over huge fields and monitor temperature, humidity or crop health. But these machines need so much power to fly that they can't get very far without needing a charge. Now, engineers at the University of Washington have created a sensing system that is small enough to ride aboard a bumblebee.
---
December 10, 2018
Frank Hodge has been named the next Orin and Janet Smith dean of the University of Washington's Foster School of Business, Provost Mark A. Richards announced today. His appointment, set to begin July 9, 2019, is subject to approval by the UW Board of Regents.
---
December 7, 2018
The University of Washington is the top public institution in the country when ranked by 2017 fiscal year (FY) federal research expenditures according to data recently released by the National Science Foundation (NSF).
---
December 6, 2018
A new collaborative study led by a research team at the Pacific Northwest National Laboratory, University of California, Los Angeles and the University of Washington could provide engineers new design rules for creating microelectronics, membranes and tissues, and open up better production methods for new materials.
---
New research from the University of Washington and Stanford University combines models of ocean conditions and animal metabolism with published lab data and paleoceanographic records to show that the Permian mass extinction in the oceans was caused by global warming that left animals unable to breathe. As temperatures rose and the metabolism of marine animals sped up, the warmer waters could not hold enough oxygen for them to survive.
---
Previous page
Next page