UW News
Learning
---
November 30, 2017
Ana Gómez-Bravo created a class about Spanish food and culture a few years ago as a way to teach the language, but found no appropriate textbook for the material — so she wrote one herself. Her book "Comida y cultura en el mundo hispánico" — "Food and Culture in the Hispanic World" — was published in October by Equinox Publishing.
---
November 27, 2017
The amount of biomass – life – in Earth's ancient oceans may have been limited due to low recycling of the key nutrient phosphorus, according to new research by the University of Washington and the University of St. Andrews in Scotland.
---
October 25, 2017
The University of Washington climbed to the No. 10 spot on the U.S. News & World Report's Best Global Universities rankings, tied with Johns Hopkins University and Yale University. The UW is now second among American public institutions — an improvement from last year's No. 3 slot. "I am proud to see the University of…
---
September 5, 2017
The biggest risk to public-private partnerships in governing is not financial or technical, but political, says UW Evans School professor Justin Marlowe in his fourth guide to financial literacy, published by Governing magazine.
---
August 21, 2017
While many people across the country donned viewing glasses and prepared to watch Monday's solar eclipse, a group of 100 teenagers from tribes across the Pacific Northwest launched balloons thousands of feet into the air, gaining a novel perspective of the eclipse — and the chance to send meaningful artifacts to the edge of space during a memorable moment in history.
---
August 1, 2017
William Streitberger, UW professor of English, has been honored for his book "The Masters of Revels and Elizabeth I's Court Theatre." Decades in the making, the book was published in 2016 by Oxford University Press.
---
July 31, 2017
University of Washington students have been working with city of Auburn staff and community members throughout the past year on a wide range of projects tackling challenges around livability and sustainability in the city. Livable City Year is continuing in the 2017-2018 year in partnership with the city of Tacoma. These projects were part of the UW…
---
July 6, 2017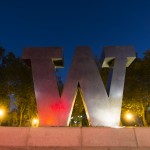 Graduate student fellows with the International Policy Institute in the UW Jackson School of International Studies have begun publishing a 13-part series of blogs exploring aspects of the intergovernmental Arctic Council as a 21st-century institution.
---
June 29, 2017
A UW undergraduate in oceanography sampled tiny pieces of plastic on 12 Puget Sound beaches. She found that plastic fragments are widespread, and include some surprising sources.
---
June 13, 2017
Absurdity and abstraction, artistic dualisms, long-held family memories — and even some gentle voodoo — mingle together in the annual exhibition by UW art and design graduate students, on display through June 25 at the Henry Art Gallery.
---
May 11, 2017
The University of Washington Board of Regents on Thursday approved the location for construction of a new building to house the UW's Population Health Initiative.
---
May 10, 2017
The Seattle Art Museum will feature work by abstract artist and UW art professor Denzil Hurley. The exhibit, titled "Disclosures," will be on display from May 20 through November. It's a fitting tribute, as Hurley will retire from the UW at the end of the school year.
---
May 3, 2017
The UW's Livable City Year program has selected the City of Tacoma as the program's community partner for the 2017-2018 academic year.
---
April 28, 2017
The University of Washington community has a new tool — designed as a digital scavenger hunt — to explore and learn about the existing Seattle campus as well as plans for the future.
---
April 19, 2017
The lead investigator of the research team that discovered Proxima Centauri b, the closest exoplanet, will join UW astrobiologists May 3 to discuss the planet's potential for life and even the possibility of sending spacecraft to the world.
---
March 28, 2017
The very name of the class, when proposed, seemed to fire imaginations nationwide and beyond. Now with the beginning of spring quarter, the UW Information School's new course "Calling Bullshit in the Age of Big Data" is getting started.
---
March 22, 2017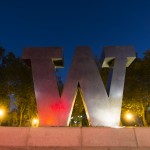 The interdisciplinary 2017 Benjamin Rabinowitz Symposium in Medical Ethics on March 31, titled "Race, Health & Justice," will explore inequities in health and health care and place them in political, economic and historical context.
---
March 3, 2017
Scientific research that doesn't get communicated to the public may as well not have happened at all, says Scott Montgomery in the second edition of "The Chicago Guide to Communicating Science."
---
February 28, 2017
UW historian Margaret O'Mara discusses the CSPAN 2017 Presidential Historians Survey. She participated in this ranking of the nation's presidents in 10 categories of effectiveness.
---
February 10, 2017
Ralina Joseph, University of Washington associate professor of communication, has guest co-edited a special triple issue of the interdisciplinary journal Souls: A Critical Journal of Black Politics, Culture and Society with her former mentor and dissertation adviser, Jane Rhodes of the University of Illinois at Chicago. Joseph's own article in the issue focuses on the…
---
February 6, 2017
It's almost unheard-of for a university class to spark global press attention — and offers of book deals — before instruction even begins. But such is the case with the UW Information School's new course, "Calling Bullshit in the Age of Big Data."
---
February 1, 2017
A new UW graduate degree program – the Master of Arts in Applied Child & Adolescent Psychology: Prevention & Treatment – aims to meet the growing need for mental health professionals trained to serve children, teens and families.
---
January 27, 2017
Meany Center for the Performing Arts and the School of Art + Art History + Design celebrate the 100th anniversary of the birth of artist Jacob Lawrence along with the Seattle Art Museum.
---
December 16, 2016
Researchers from the University of Washington have found that scientific papers written in a more narrative style were more influential among peer-reviewed studies in the climate change literature. Their results were published Dec. 15 in the journal PLOS ONE.
---
December 13, 2016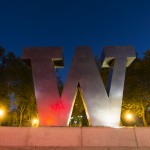 The University of Washington joins 30 of the nation's most respected colleges and universities Tuesday in a new initiative to substantially expand the number of talented low- and moderate-income students at America's top-performing undergraduate institutions with the highest graduation rates.
---
December 12, 2016
Charles Johnson, University of Washington professor emeritus of English, discusses his latest book, "The Way of the Writer: Reflections on the Art and Craft of Storytelling."
---
December 1, 2016
UW astronomer and astrobiologist Woody Sullivan discusses recent work and future plans in a multifaceted career that's changing gears, but far from winding down.
---
November 17, 2016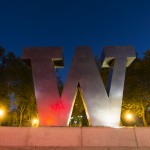 Several Jackson School of International Studies faculty members comment on the geopolitical possibilities of the coming Donald Trump administration.
---
November 2, 2016
Prof. Devin Naar of the Jackson School and the Department of History discusses his new book, "Jewish Salonica: Between the Ottoman Empire and Modern Greece,"
---
October 5, 2016
Prof. Devin Naar of the Jackson School's Stroum Center for Jewish Studies discusses the book "A Hug from Afar: One Family's Dramatic Journey Through Three Continents to Escape the Holocaust," by Claire Barkey Flash, for which Naar wrote the foreword.
---
October 4, 2016
The UW's Seattle Civil Rights and Labor History Project has an important new component — the LGBTQ Activism in Seattle History Project. There will be a public launch at 7 p.m. Monday, Oct. 10, in Room 340 of the HUB.
---
September 30, 2016
UW Libraries is inviting the public to Suzzallo Library at lunchtime on Oct. 7 to listen to — or participate in — the annual reading of the United States Constitution.
---
September 27, 2016
A team of researchers led by the University of Washington believes creating a network of community-based science is possible with new support from the National Science Foundation.
---
September 21, 2016
Boeing announced Wednesday it is awarding $6 million in grants to more than 50 nonprofit organizations and education institutions across Washington, including $500,000 to the University of Washington.
---
August 30, 2016
Most landscape architecture projects conjure up an image of a permanent structure meant to be experienced indefinitely. But for Britton Shepard, a 2016 graduate of the University of Washington's landscape architecture master's program, it means exploring the temporary nature of urban terrains. Earlier this year, Shepard brought life back to a vacant and demolished lot…
---
The University of Washington has begun a yearlong partnership with the City of Auburn, under the new Livable City Year program. UW students and professors will work with the City of Auburn to advance the city's goals for livability and sustainability throughout the upcoming academic year.
---
August 19, 2016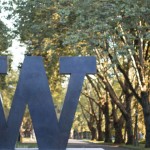 Faculty members from the UW College of Built Environments, Jackson School of International Studies and departments of French and Italian studies and history will team up in 2017 to give a new, three-week course for university and college instructors on urban environmental humanities.
---
August 12, 2016
The editorial cartoons filling a ground floor exhibit in Suzzallo Library through November are hard-hitting, but they fairly depict the wild campaign of 2016, and the serious issues the year has brought as well.
---
July 27, 2016
Middle school students tried their hands at designing and building underwater robots this week during a National Oceanic and Atmospheric Administration science summer camp in Seattle. The ROV workshop was a joint project by UW-based Washington Sea Grant, NOAA and Atlantis STEAM.
---
July 8, 2016
"Excitation" is not just a scientific term or perfect Beach Boys lyric, it's also the topic of this year's cross-disciplinary Summer Institute in the Arts and Humanities, an intensive summer research program for undergraduate students.
---
Previous page
Next page