UW News
Arts and entertainment
---
June 8, 2016
Singer-songwriter Paul Simon recorded with instruments created by composer and inventor for a song on his well-received album, "Stranger to Stranger." The instruments are now in residence at the UW.
---
June 2, 2016
A look at the annual exhibit of thesis work by students graduating from the UW School of Art + Art History + Design's Master of Fine Arts and Master of Design programs, on display at the Henry Art Gallery.
---
June 1, 2016
UW Drama wraps up the 2015-2016 season with "Skies Over Seattle," and UW Symphony gives its last performance of the year. Hear the music of Indonesia at Meany Theater, or explore jazz and improvised music at IMPFest. Visit the Henry Art Gallery for a workshop about counterculture comics. Ade Suparman & Sundanese Music of Indonesia…
---
May 25, 2016
Celebrate the work of graduating MFA and MDes students from the School of Art + Art History + Design at their annual Thesis Exhibition party. Catch performances by a host of music ensembles, including Studio Jazz Ensemble, Modern Band, University Singers, UW Women's Choir and Men's Glee Club. See the final Mallethead Series performance of…
---
May 19, 2016
Poet and author Alice Fulton will give the 53rd annual Theodore Roethke Memorial Poetry Reading at 8 p.m. Friday, May 27, in Room 130 of Kane Hall, also known as the Roethke Auditorium. The event is free and the public is invited.
---
May 18, 2016
This week in the arts, the School of Music takes center stage with performances by the UW Gospel Choir and Modern Music Ensemble, and a production of Gluck's Baroque opera, Orphée. The Dance Program presents its annual MFA Dance Concert, and the School of Drama opens its latest production at the Penthouse Theater. The School…
---
May 16, 2016
Six new works of choreography by graduate students in the University of Washington Dance Program will comprise the MFA Dance Concert 2016. Performances will be May 18-22 in the Meany Studio Theatre.
---
May 12, 2016
UW Libraries invites the public to tour its new state-of-the-art Conservation Center on the fifth floor of Suzzallo Library, from 3:30 to 5 p.m. Wednesday, May 26.
---
May 11, 2016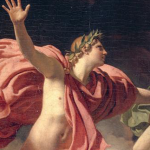 This week, visit the School of Art + Art History + Design for a visiting scholar lecture or graduation exhibition, and engage directly with the artists at the Burke Museum's Native Art Market. Catch the annual MFA Dance Concert or a performance by the School of Music's Daana Quartet. Explore the enduring legacy of the…
---
May 6, 2016
Thirty-two colorful and creative artist books on display as part of the exhibit "Just One Look," in University of Washington Libraries' Special Collections department, in Allen Library. The exhibit co-curated by UW alumna Lauren Dudley with Sandra Kroupa, UW book arts and rare book curator.
---
May 4, 2016
This week in the arts, see the world-renowned Martha Graham Dance Company perform at Meany Hall and witness the talent of the next generation at the 2016 School of Music Scholarship Recital. Explore production design at a UW Drama exhibition, take an ArtVenture at the Henry Art Gallery and shop for Native American art at…
---
April 29, 2016
The upcoming season finale of TLC's popular program "Who Do You Think You Are," airing May 1, will feature UW professor Devin Naar helping television star Lea Michele learn about her Sephardic Jewish ancestry.
---
When 8-year-old filmmaker Celia Jensen and her dad decided to make a film about Seattle's Gum Wall, Jeffrey Ochsner, professor of architecture and associate dean for academic affairs in the UW College of Built Environments, was happy to help.
---
April 27, 2016
UW World Series presents its final two performances of the school year: Daedalus Quartet and the Martha Graham Dance Company. Graduating students from the School of Art + Art History + Design's 3D4M program showcase their works at the Jacob Lawrence Gallery, and the UW Dance Program and the Henry Art Gallery collaborate in a…
---
April 20, 2016
This week in the arts, UW Drama opens their production of Force Continuum, and the School of Music presents two visiting artists: mezzo-soprano Michaela Martens and chamber ensemble Decoda. You can also hear the groundbreaking music of Harry Partch or attend the Henry Art Gallery's annual Arty Party. Directions for a Cloud-Crowd 7 p.m., April…
---
April 19, 2016
A daylong colloquium, "Shakespeare, Music and Memory" will bring scholars and musicians to the University of Washington campus April 29 for lectures ending with a concert of Shakespeare-themed songs by the School of Music's Collegium Musicum ensemble. The free events were organized by JoAnn Taricani, associate professor and chair of the School of Music's Division…
---
April 13, 2016
Visit Meany Hall this week for the chance to hear two world-renowned classical musicians – violinist Gil Shaham and pianist Murray Perahia – each perform solo recitals. Join the UW Wind Ensemble and Symphonic Band for an exploration of music by French composers, or catch lectures by artist Buster Simpson and art historian Susan P….
---
April 6, 2016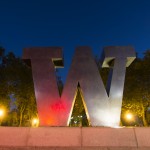 Three University of Washington professors are among the 178 scholars, artists, and scientists from the U.S. and Canada recognized this year by the Guggenheim Foundation.
---
UW World Series takes center stage this week with three events: dance-theater ensemble Jane Comfort & Company, world-renowned sitar player Anoushka Shankar, and GlobalFEST: Creole Carnival. Learn about the Burke Museum's renovation plans at a community open house, see an exhibition by School of Art + Art History + Design graduating honors students, or take…
---
March 30, 2016
The School of Drama kicks off spring quarter with a public play reading and exhibition of MFA production design work. Experience digital music in 3D with DXARTS, explore the passage of time at the Henry Art Gallery or contemplate notions of female attractiveness with a UW World Series dance-theater performance at Meany Hall. People Sitting…
---
March 16, 2016
UW World Series presents three events at Meany Hall this week: the Chamber Music Society of Lincoln Center, pianist Jeremy Denk and Brazilian dance company Grupo Corpo. Visit the Henry Art Gallery to see its newest exhibition, "Paul McCarthy: White Snow Wood Sculptures," or catch one of the last performances of the School of Drama's…
---
March 9, 2016
This week, catch the final events of two series: UW Drama's Seattle Theatres Lost & Founded play readings and the School of Art + Art History + Design's Critical Issues in Contemporary Art Practice lectures. Hear performances by the UW Wind Ensemble, UW Symphony, and Latin Grammy Award-winning flamenco guitarist Vicente Amigo. Bring the whole…
---
March 3, 2016
The Andrew W. Mellon Foundation has awarded the University of Washington a three-year, $750,000 grant to support guest artists in developing new works, and to better integrate arts disciplines into the broader university curriculum.
The grant will support a Creative Fellowships Initiative, under which guest performing artist fellows will be recruited from around the world for one- to three-year residencies in dance, music and theater.
---
March 2, 2016
Chamber music takes center stage at the School of Music this week with a Faculty Chamber Concert and Schubertiade, both on March 6. Watch two different dance productions at Meany Hall, see an exhibition of student work at the Jacob Lawrence Gallery, or catch a reading of 'Sons' as part of UW Drama's New Play…
---
March 1, 2016
For soldiers serving in the Vietnam War, music was a salve, a connection to home and a temporary respite from the horrors of combat. In "We Gotta Get Out of This Place," Rolling Stone's #1 Best Music Book of 2015, Doug Bradley and Craig Werner explore the importance of music to U.S. troops in Vietnam,…
---
February 24, 2016
It's a busy week for the arts: the School of Drama collaborates with Seattle Children's Theatre, Pacific MusicWorks presents Vivaldi's "Four Seasons" and the UW Concert and Campus Bands perform their winter quarter concert. Experience contemporary dance at the UW Dance Majors concert and head over to the School of Art + Art History +…
---
February 17, 2016
The School of Drama's new production, "The Walk Across America for Mother Earth," opens this week. The School of Music presents piano, viola and percussion performances, and the School of Art + Art History + Design offers the latest Critical Issues in Contemporary Art Practice lecture at the Henry Art Gallery. Critical Issues in Contemporary…
---
February 10, 2016
Music is at the forefront this week: the UW Symphony Orchestra gears up to play alongside guest violinist Glenn Dicterow, the Mallethead series returns with a percussion performance in Meany Studio Theater, and world-famous folk artists Béla Fleck and Abagail Washburn give a concert at Meany Hall. The Henry Art Gallery hosts two public events…
---
February 8, 2016
The University of Washington campus already is home to a lot of great public art. Now there are two additions to the campus collection — one at the Odegaard Undergraduate Library and the other at wǝɫǝbʔaltxʷ – Intellectual House.
---
February 5, 2016
At 10:30 a.m. Friday, Rachael Lincoln leaned slowly out into space, hands at her sides — and then walked down the side of Meany Hall for the Performing Arts.
---
February 3, 2016
The Trisha Brown Dance Company performs for three nights in Meany Hall, and also gives a site-specific performance at the Seattle Art Museum. Pianist Igor Levit makes his Seattle debut, and the UW Musical Theater program presents the final performances of "The 25th Annual Putnam County Spelling Bee." Trisha Brown Dance Company 8:00 pm, February…
---
February 1, 2016
A UW dance faculty member will walk down the side of Meany Hall on Friday, Feb. 5, performing a dance piece titled "Man Walking Down the Side of a Building" by famed choreographer Trisha Brown, a retrospective of whose work is being performed Feb. 4-6 on the Meany stage.
---
January 27, 2016
From art exhibitions to musical theater, dance and percussion – there is an arts event to catch your attention this week. Join John Knight for a lecture about contemporary art or head over to the Henry Art Gallery for an exhibition highlighting conceptions of self, beauty and individual freedom. If you are looking for a…
---
January 20, 2016
UW's Musical Theater program takes center stage with "The 25th Annual Putnam County Spelling Bee." School of Music's Melia Watras performs a solo viola recital and the Dance Program showcases choreography by its talented faculty. Catch a free play reading through the School of Drama series Seattle Theatres Lost and Founded, and swing by the…
---
January 15, 2016
Dance professor Juliet McMains discusses her book "Spinning Mambo into Salsa: Caribbean Dance in Global Commerce," published by Oxford University Press.
---
January 13, 2016
From acrobats to jazz, and from dance to thirteenth-century Japanese literature, there's an arts event for everybody this week. Catch the UW Big Band's January concert, visit the Penthouse Theater for a new play workshop from the School of Drama, or catch a lecture about legendary dance choreographer Trisha Brown at the Henry. Head over…
---
January 6, 2016
ArtsUW rings in the new year with art, opera and jazz. School of Music's Stephen Stubbs leads UW students in scenes from early Baroque opera, world-renowned pianist Garrick Ohlsson takes the stage at Meany Hall, and the Henry Art Gallery invites families to take an ArtVenture. Plus, it's a genre mash-up for the UW Symphony…
---
December 23, 2015
A glance at a kitchen bookshelf gave UW Information School professor Joe Janes the idea for the latest installment of his Documents that Changed the World podcast — about the famous Boston Cooking-School Cookbook, more popularly known as the Fannie Farmer Cookbook.
---
December 9, 2015
The School of Music wraps up the quarter with four back-to-back days of events, including the Wind Ensemble, Symphonic and Campus Bands, UW Symphony, and two performances of Handel's "Messiah." There are still a few days left to catch the School of Drama's production of "Loot" or visit the Jacob Lawrence Gallery for "Toward a…
---
December 8, 2015
The College of Arts & Sciences at the University of Washington is saddened to lose one of its most prominent faculty members and a longtime leader in the Seattle theater community, Sarah Nash Gates. Gates passed away on Friday evening, December 4, surrounded by family and close friends.
---
Previous page
Next page