UW News
Arts and entertainment
---
January 25, 2017
It's a musical week here at the UW!  Attend the faculty-student chamber recital and performances by the Escher String Quartet and the Evergreen Trio. Undergraduate Theater Society: New Works Festival 7:30 p.m., January 27 through January 29 | Hutchinson Hall Cabaret Theater A long standing UTS tradition, the New Works Festival highlights work shopping new…
---
January 18, 2017
This week in the arts, take a trip in time with Maple and Vine, view choreography by nationally and internationally recognized faculty, and hear collaborative musical works at Meany Hall. Maple and Vine January 17 through January 22 | Jones Playhouse Written by Jordan Harrison and directed by Sean Ryan, this darkly funny and provocative investigation of…
---
January 17, 2017
The UW Dance Program will team with the "vertical dance company" BANDALOOP for part of its annual Dance Faculty Concert, to be held Jan. 20 – 22 in Meany Hall.
---
January 11, 2017
This week, two new exhibits featuring local artists are on display in the UW Tower through March, a lecture-recital at Brechemin Auditorium, and a UW vocal performance highlighting scenes from Mozart's operas. UW Tower Exhibit: Don Silverstein January through March 2017 | UW Tower The illustrative work and abstract paintings of prolific artist Donald Silverstein will be on display…
---
January 4, 2017
This week, bring the whole family for an ArtVenture at Henry Art Gallery to discover how Paul McCarthy transformed small objects into giant sculptures, or catch performances from JACK Quartet and pianist Louis Lortie. ArtVenture: Toy Transformation! With Michelle Hagewood 1 p.m., January 8 | Henry Art Gallery How do toys reflect who we are? Bring a…
---
December 12, 2016
Charles Johnson, University of Washington professor emeritus of English, discusses his latest book, "The Way of the Writer: Reflections on the Art and Craft of Storytelling."
---
December 7, 2016
The quarter ends with performances of classical piano, jazz and Appalachian holiday music. The School of Drama concludes its final production of the quarter. Visit the Jacob Lawrence Gallery for the final days of Utopia Neighborhood Club and join Henry Art Gallery's Luis Croquer for a curator talk at the Henry. Jazz Innovations Part II…
---
November 30, 2016
December brings a full slate of arts events on campus.  The School of Drama kicks off a production about a playwright interacting with his own characters. The School of Music showcases the Harry Partch instrument collection and presents a night of Caribbean music and dance. Robin McCabe opens a three-part series exploring music and literature,…
---
November 28, 2016
The UW Undergraduate Theater Society will perform the high-energy parody "The Complete Works of William Shakespeare (Abridged) [Revised]," Dec. 1-11 in the Cabaret Theatre in Hutchinson Hall.
---
November 16, 2016
This week, DXARTS presents a new improvisational work in its fall concert and the School of Drama puts a modern spin on an American classic. Explore American art history with a lecture from the School of Art + Art History + Design, catch a performance by the School of Music's Baroque Ensemble and watch instrumental…
---
November 9, 2016
UW Libraries will host an open house from 1 to 5 p.m. on Veterans Day, Friday, Nov. 11, in conjunction with the current World War I-themed exhibit, "Washington on the Western Front: At Home and Over There."
---
This week in the arts: the Henry Art Gallery invites families and children to create their own portraits, and Meany Center for the Performing Arts presents performances by Jessica Lang Dance and the Imani Winds. The School of Music celebrates the music of composer Max Reger with a two-day symposium and kicks off this year's…
---
November 2, 2016
This week in the arts: the Henry Art Gallery opens an exhibition of works by Chuck Close and Meany Center for the Performing Arts presents programs by a classical pianist and a contemporary dance ensemble. Catch the UW Symphony's first concert of the year or stop by the Burke Museum for its annual Meet the…
---
October 26, 2016
Celebrate Halloween with a concert of spooky organ classics in Kane Hall or a dinosaur dress-up party at the Burke Museum. Catch performances from jazz pianist Marc Seales, the Calidore String Quartet, or fado singer Mariza. The Jacob Lawrence Gallery celebrates the centennial anniversary of its namesake's birth with a new exhibition. Calidore String Quartet…
---
October 19, 2016
This week, the University of Washington launches its philanthropic campaign with a live multimedia experience. The School of Drama revisits a classical tale, and faculty performances are front and center at the School of Music. Swing by the Henry for an exhibition that explores the history of transgender communities in the Pacific Northwest. Iphigenia and…
---
October 12, 2016
Estella Leopold, a University of Washington professor emeritus of biology, has written a new memoir of her formative years, "Stories from the Leopold Shack: Sand County Revisited." She describes life on the land where her father, Aldo Leopold, practiced the revolutionary conservation philosophy described in his famous book of essays "A Sand County Almanac."
---
The Chamber Dance Company celebrates the birth of post-modern dance in Meany Hall, the School of Drama opens its season with a modern retelling of a Greek classic, and School of Music faculty members Stephen Stubbs and Tekla Cunningham give a performance of 17th century works. The Henry Art Gallery invites the public to practice…
---
October 5, 2016
It's a busy week for the arts: The Silk Road Ensemble and Mark Morris Dance Group collaborate on a new work at Meany Center; School of Music artist-in-residence Greg Sinibaldi gives the first faculty recital of the school year, and the Burke Museum hosts its annual "Birds at the Burke" day. The Henry Art Gallery…
---
September 20, 2016
"Denial," a new movie about an American historian's lengthy court battle with a British Holocaust denier, has a UW connection — Deborah Lipstadt, the film's protagonist, taught at the UW early in her career.
---
September 14, 2016
A new exhibit in the UW's Allen Library explores South Asia through art, artifacts, manuscripts, music and more. "Envisaging South Asia: Art, Images, and Scholarship" will be on view through Oct. 31.
---
August 12, 2016
The editorial cartoons filling a ground floor exhibit in Suzzallo Library through November are hard-hitting, but they fairly depict the wild campaign of 2016, and the serious issues the year has brought as well.
---
August 4, 2016
A wild-eyed television preacher, uncensored public access nuttiness, even a young Ellen DeGeneres featured on a local comedy show segment — when Stephen Groening had students explore the history of local television for a class, they sure found a lot of good stuff.
---
July 8, 2016
"Excitation" is not just a scientific term or perfect Beach Boys lyric, it's also the topic of this year's cross-disciplinary Summer Institute in the Arts and Humanities, an intensive summer research program for undergraduate students.
---
June 21, 2016
The year's not quite yet half over, but it's already been an auspicious one for Elissa Washuta. The University of Washington graduate and author of two books, "Starvation Mode" and "My Body is a Book of Rules," is one of two recipients of the Artist Trust 2016 Arts Innovator Awards, which come with $25,000 in…
---
June 8, 2016
Spring quarter is drawing to a close, but there are still plenty of arts events on campus. Swing by the Henry Art Gallery to see giant wood sculptures by Paul McCarthy and artwork by the 2016 graduating class of MFA and MDes students — or bring the whole family for an ArtVenture. Explore the beauty…
---
Singer-songwriter Paul Simon recorded with instruments created by composer and inventor for a song on his well-received album, "Stranger to Stranger." The instruments are now in residence at the UW.
---
June 2, 2016
A look at the annual exhibit of thesis work by students graduating from the UW School of Art + Art History + Design's Master of Fine Arts and Master of Design programs, on display at the Henry Art Gallery.
---
June 1, 2016
UW Drama wraps up the 2015-2016 season with "Skies Over Seattle," and UW Symphony gives its last performance of the year. Hear the music of Indonesia at Meany Theater, or explore jazz and improvised music at IMPFest. Visit the Henry Art Gallery for a workshop about counterculture comics. Ade Suparman & Sundanese Music of Indonesia…
---
May 25, 2016
Celebrate the work of graduating MFA and MDes students from the School of Art + Art History + Design at their annual Thesis Exhibition party. Catch performances by a host of music ensembles, including Studio Jazz Ensemble, Modern Band, University Singers, UW Women's Choir and Men's Glee Club. See the final Mallethead Series performance of…
---
May 19, 2016
Poet and author Alice Fulton will give the 53rd annual Theodore Roethke Memorial Poetry Reading at 8 p.m. Friday, May 27, in Room 130 of Kane Hall, also known as the Roethke Auditorium. The event is free and the public is invited.
---
May 18, 2016
This week in the arts, the School of Music takes center stage with performances by the UW Gospel Choir and Modern Music Ensemble, and a production of Gluck's Baroque opera, Orphée. The Dance Program presents its annual MFA Dance Concert, and the School of Drama opens its latest production at the Penthouse Theater. The School…
---
May 16, 2016
Six new works of choreography by graduate students in the University of Washington Dance Program will comprise the MFA Dance Concert 2016. Performances will be May 18-22 in the Meany Studio Theatre.
---
May 12, 2016
UW Libraries invites the public to tour its new state-of-the-art Conservation Center on the fifth floor of Suzzallo Library, from 3:30 to 5 p.m. Wednesday, May 26.
---
May 11, 2016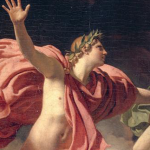 This week, visit the School of Art + Art History + Design for a visiting scholar lecture or graduation exhibition, and engage directly with the artists at the Burke Museum's Native Art Market. Catch the annual MFA Dance Concert or a performance by the School of Music's Daana Quartet. Explore the enduring legacy of the…
---
May 6, 2016
Thirty-two colorful and creative artist books on display as part of the exhibit "Just One Look," in University of Washington Libraries' Special Collections department, in Allen Library. The exhibit co-curated by UW alumna Lauren Dudley with Sandra Kroupa, UW book arts and rare book curator.
---
May 4, 2016
This week in the arts, see the world-renowned Martha Graham Dance Company perform at Meany Hall and witness the talent of the next generation at the 2016 School of Music Scholarship Recital. Explore production design at a UW Drama exhibition, take an ArtVenture at the Henry Art Gallery and shop for Native American art at…
---
April 29, 2016
The upcoming season finale of TLC's popular program "Who Do You Think You Are," airing May 1, will feature UW professor Devin Naar helping television star Lea Michele learn about her Sephardic Jewish ancestry.
---
When 8-year-old filmmaker Celia Jensen and her dad decided to make a film about Seattle's Gum Wall, Jeffrey Ochsner, professor of architecture and associate dean for academic affairs in the UW College of Built Environments, was happy to help.
---
April 27, 2016
UW World Series presents its final two performances of the school year: Daedalus Quartet and the Martha Graham Dance Company. Graduating students from the School of Art + Art History + Design's 3D4M program showcase their works at the Jacob Lawrence Gallery, and the UW Dance Program and the Henry Art Gallery collaborate in a…
---
April 20, 2016
This week in the arts, UW Drama opens their production of Force Continuum, and the School of Music presents two visiting artists: mezzo-soprano Michaela Martens and chamber ensemble Decoda. You can also hear the groundbreaking music of Harry Partch or attend the Henry Art Gallery's annual Arty Party. Directions for a Cloud-Crowd 7 p.m., April…
---
Previous page
Next page