Message from the Director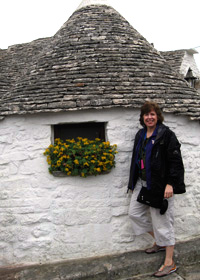 Visiting a new destination for the first time is always exciting and my recent trip to the Apulia region of Italy was just that. I invite you to discover the uniqueness of Apulia for yourself and explore an area that is still relatively undiscovered. Better yet, combine this tour with our Sorrento program and see two distinct regions of Italy at once. If you make a reservation by November 20, there is an additional savings. Get an insiders perspective and take a look at some photos from my trip, along with a video showing the location of the hotel.
And speaking of new destinations, I'm absolutely thrilled to announce that we are adding Mongolia and Uganda to our 2013 schedule. Both will be first time tours for us and will be operated by our long-standing tour operator, Odysseys Unlimited. Look for details on our website in the next few weeks.
Due to demand, we've added second departures for 2013 tours to Vietnam, Kenya and Tanzania, and for our very popular Machu Picchu to Galapagos tour. If you were interested in these destinations but the original dates didn't fit your schedule, please review the new dates.
Susan and I hope that you had a most wonderful summer and are enjoying lovely fall weather, wherever you are. For the most up-to-date information on all our tours, please continue to check out our website or e-mail us at uwaatour@uw.edu.
Happy travels,

Pauline Ranieri
Director, UW Alumni Tours
---
Featured Tours

Villages & Vineyards of Argentina & Chile
February 26–March 10, 2013

Stroll along the wide boulevards of Buenos Aires as you embark on a quest to delight your palette and learn about the famous wines from Argentina & Chile. Travel the Andean Mountain region as you visit the famous wine cellars along the wine roads of Mendoza and Santa Cruz. We are also offering a Villages & Vineyards tour to Italy spring of 2013.

China & the Yangtze River
April 3–16, 2013

Enjoy all of the quintessential highlights of China during this two week tour that will fill your senses with the sights, sounds and tastes of this ancient culture. Highlights include Tiananmen Square and the Forbidden City in Beijing, the cosmopolitan city of Shanghai, cruising the Yangtze River, exploring the incredible Terra Cotta warrior complex, and strolling the Great Wall.

Baltic Treasures
…aboard Oceania's Marina
June 24–July 5, 2013
Special pricing is available if booked by Oct. 15

Spend ten nights aboard the luxurious, yet intimate Marina, where you'll discover the best of Northern Europe as you tour the stunning harbors and cities of Stockholm, Helsinki, St. Petersburg, Tallinn, Gdansk and Berlin.
---
Space Available
Limited Space is Also Available on These Upcoming Alumni Tours
Mississippi:
Memphis, Vicksburg, Baton Rouge
November 30-December 9
Ancient Mysteries:
Cozumel, Belize City, Panama Canal, Guayaquil
January 5-23
Patagonia:
Buenos Aires, Torres Del Paine, Santiago
February 3-20
Ecuador:
Quito, Cuenca, Guayaquil
February 5-16
Provence:
Aix-en-Provence
March 30-April 28
See all of our tours, including our complete list of 2013 offerings, on our website at UWalum.com/tours
---
Welcome Back!
Welcome Back UW Travelers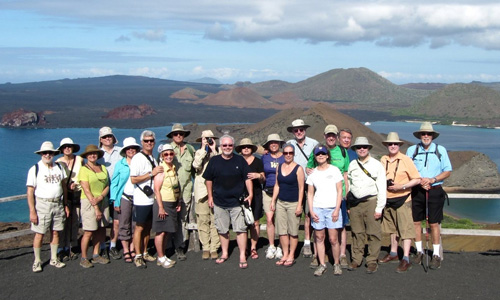 Machu Picchu to Galapagos
May 15–28, 2012
*Note: We're repeating this popular Machu Picchu to Galapagos itinerary April 9–23, 2013
---
Announcements
Too Many Travel Brochures?
Yes, there have been many tour brochures popping up in mailboxes lately – it's that time of year! If you would prefer to receive only our bi-annual catalog in the mail and hear about individual tours through e-mail announcements, please let us know and we'll update your record. Contact us at uwaatour@uw.edu.
---
UW Alumni Association


1-800-AUW-ALUM
uwalumni@uw.edu