Message from the Director
This year's Educational Travel Conference had an entertaining kick-off - a visit by Jack Hanna and his animals! Being well aware of the positive impact that educational travel programs have on the world's animals, he was thrilled to be this year's keynote speaker. Of course, Susan and I lined up to have our photos taken with him!
Positive energy flowed throughout the conference, as colleagues enthusiastically shared that their alumni travel programs are staying strong. Alumni from various universities around the country are continuing to book educational tours, thereby investing in incredible and sometimes life-changing experiences, along with creating memories to last a lifetime.
Since we returned to Seattle, we've been busy confirming 2013 tours. Tours that we hope will create some lifetime memories for you! A few highlights from the 2013 tour season include:
New itineraries to Italy, Bhutan, South Africa and Greenland
Repeat of popular tours to Vietnam, Africa, Turkey, Croatia and Spain
First ever land program to Myanmar
Four week apartment stay in Aix-en-Provence
We'll be adding tour details to our website as they become available.
But wait - we still have some new tour details to share with you for fall 2012. We revised our India itinerary to include the Pushkar Camel Festival. Believe me; you won't want to miss this unique experience. We've also added a holiday-themed cruise on the Mississippi River aboard the American Queen steamboat, cruising from Memphis to New Orleans. Finally, as I write this, I'm waiting for the final details on our second trip to Cuba: June 11 - 18, 2012. By the time you receive this; full information about this tour should be up on our website.

I look forward to welcoming you aboard a UW tour in the very near future - new travel memories are just waiting to be created!

Best,

Pauline Ranieri
Director, UW Alumni Tours
---
Featured Tours
Three New Itineraries with Odysseys Unlimited
Many of our UW travelers have come to know and love one of our favorite tour operators - Odysseys Unlimited. Family owned with many long time employees, when Odysseys operates a tour, travelers know they will be in excellent, professional hands and will travel with some of the best tour director/guides available. Our three new itineraries with Odysseys are: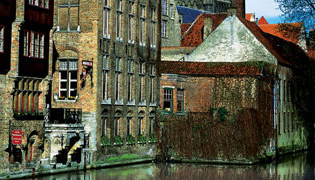 European Tapestry
September 16-27, 2012
Europe of old - and new - springs to life on this relaxed journey through cities rich with art and architecture, vibrant street life, storied surroundings, and prized UNESCO sites. We travel from canal-laced Amsterdam and medieval Bruges to cosmopolitan Brussels and romantic Paris . in our own moveable feast of culture, cuisine, and comfort.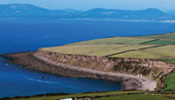 Ireland
September 23-October 5, 2012
It's a beautiful, magical land, where the gentle green landscape dazzles and the people delight; where warmth and hospitality are national traits and poets are national heroes. From Dublin to Galway, Killarney to Kilkenny, this full yet well-paced tour showcases Ireland's many charms - both old and new.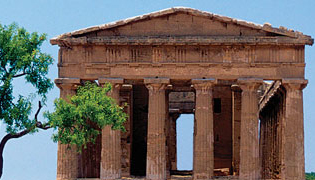 Southern Italy & Sicily
October 7-21, 2012
Delight in a special exploration of Italy's southern climes, from striking Sicily and the breathtaking Amalfi Coast to unheralded Apulia, the alluring "boot heel" where a vivid history, unique architecture, distinctive traditions, and bountiful plains join the sun and sea in creating a prized (and crowd-free) region.
---
Space Available
Space is Also Available on These Upcoming Alumni Tours
Iberian Peninsula & Canary Islands: Barcelona to Lisbon June 4-17
Cuba: Havana June 11-18
Flavors of Northern Italy: Verona June 16-24
Scandinavian Odysseys: Copenhagen, Bergen, Stockholm June 21-July 7
National Parks: Badlands, Mt. Rushmore, Yellowstone June 23-July 2
Great Journey through Europe: Lucerne, Basel, Heidelberg June 27-July 7
Russian River Cruise: Moscow, Uglich, St. Petersburg July 4-17
Scotland: Stirling, Lock Lomond, Edinburgh August 8-16
Turkey: Istanbul, Ephesus, Antalya September 11-25
...and many more options for Fall 2012
See all of our tours, including our current list of 2013 offerings, on our website at UWalum.com/tours
---
Welcome Back!
Welcome Back Kenya & Tanzania Travelers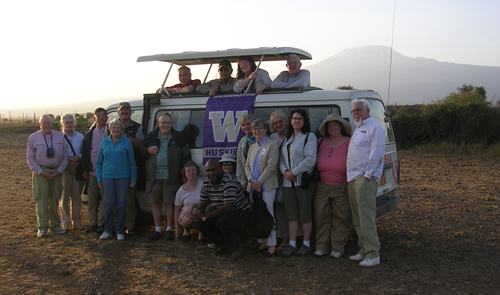 Classic Kenya & Tanzania
January 11-27, 2012
*Note: We're repeating this popular Africa itinerary January 9-25, 2013
---
Announcements
Too Many Travel Brochures?
Yes, there have been many tour brochures popping up in mailboxes lately - it's that time of year! If you would prefer to receive only our bi-annual catalog in the mail and hear about individual tours through e-mail announcements, please let us know and we'll update your record. Contact us at uwaatour@uw.edu.
---
UW Alumni Association


1-800-AUW-ALUM
uwalumni@uw.edu