Message from the Director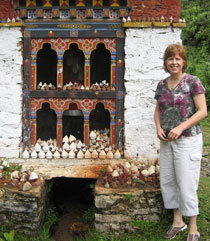 I've got cruising on the brain. I know, it's still autumn but all I can think about are ports of call in exciting locales, where the waters are calm, the itineraries diverse and the sailing accommodations deluxe. Sound good to you? We've got more than a few choice cruises on the horizon.
Just added: We're excited about our Alaska's Inside Passage tour in August (19-26, 2011) aboard the Safari Explorer, a luxurious ship that feels like a small yacht with its gourmet meals, fine wines and all-outside staterooms. Carrying only 36 passengers, this small ship can get to places and see things that larger vessels can't, giving you a front-row seat to wilderness at its best.
We've also got a pair of new cruises lined up for early 2012. Get ready to escape winter's doldrums in Tahiti or Central America. Both just-announced trips are brand-new itineraries for cruise operator Oceania and offer discounts for early booking.
Do you use Facebook? We do! We love being able to update our travelers with breaking news, or to share travel tips, photos and more. We'll be using Facebook a lot more in future so please follow us!
We're actively choosing trips for 2012 and will keep our website up to date as tours are confirmed. So check the site often.
This is the last E-newsletter of 2010; we'll be back in the new year. Till then, have a happy holiday season and consider the gift of travel for yourself or someone special!
Best,

Pauline Ranieri
Director, UW Alumni Tours
Highlighted 2011Tours
Alaska's Inside Passage
Aug. 19–26, 2011
Come to a place that's close to home (no long flights involved!), offers lots of physical activity, and where small ships can get up close to the kind of wildlife and scenery that cause jaws to drop. Discover why Alaska's Inside Passage is called a destination of superlatives: most rugged, most remote, most majestic. Enjoy lectures, excursions, hikes and more on this eight-day cruise aboard the deluxe, 36-passenger Safari Explorer. Book now, space is limited.
Village Life in the Dordogne
April 28–May 6, 2011
The last time we offered this fan favorite was in 2007. Now it's back! Join us for a unique itinerary that combines prehistoric human history, French history and cultural enrichments with stops at three UNESCO World Heritage sites (Rouffignac, Lascaux and Cap-Blanc). We'll also vist the fascinating troglodyte village of La Madeleine. An optional two-night stay in Bordeaux explores one of France's most famous wine regions. This tour is limited to 45 travelers.

Space Is Still Available on These March–June 2011 Tours
Rome: Spend a week exploring the "Eternal City." March 10–18
Tahiti or Bora Bora: Choose between staying at the Four Seasons Resort or cruising on the deluxe Paul Gaugin. March 25–April 2
Cuenca, Ecuador: Immerse yourself in the local culture for four weeks. April 2–May 1
Holland & Belgium: Special pricing available until 12/7/10. April 16–24
China & the Yangtze River: Second departure added! April 27–May 10
Portrait of Italy: Highlights of Italy. April 30–May 16
Changing Tides of History: Special pricing available until 11/29/10. June 9–20
See more tours on our website at uwalum.com/tours.

Welcome Back China, Tibet & Yangtze River Travelers!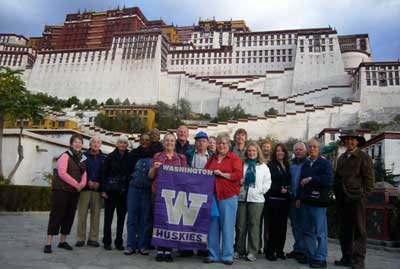 UW China, Tibet & Yangtze River
Sept. 30–Oct. 18, 2010
Resources
About UW Alumni Tours E-News
The UW Alumni Tours E-news is a free E-newsletter produced by the UW Alumni Association's Tours department. The newsletter features the latest alumni tours, special deals and other announcements.