Message from the Director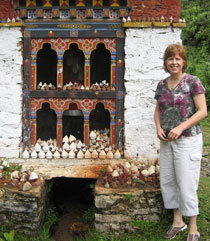 It's rare for me to get so excited about a travel opportunity but as I read through the brochure describing our Cuenca, Ecuador, tour, I kept trying to figure out how I could clear my decks (and the story I'd concoct for my boss!) so that I could immerse myself for four weeks in the language, history, culture, cuisine and tropical climate of Ecuador's third-largest city: a vibrant university town that's becoming a top retirement haven and whose currency is one I already understand (the U.S. dollar!).
This monthlong experience, a new concept in alumni educational travel and a first for us, is like a mini junior-year-abroad, without the schoolwork or the angst of being 20 years old. It's a perfect blend of tradition, history and modern living for a lot less than you'd think. If you can take a four-week break from your regular routine, you won't want to miss this trip. And I'm green with envy …
I'm always on the lookout for new tours to add to our schedule and our website is the best place to keep up on the latest news about our program. Speaking of which, we've recently added two more tours to the our fall calendar of 2011: Colonial South…a Celebration of America travels to Asheville, N.C., Charleston, S.C. and Savannah, Ga. Our very first trip to Libya, hosted by UW Professor Jere Bacharach, will venture to Tripoli, Ghadames and four UNESCO World Heritage sites. Details on both tours are still being finalized and will be added soon to our website.
In the meantime, get out your calendars and start pencilling in one or more UW tours.
Hope to have you traveling with us soon!
Best,

Pauline Ranieri
Director, UW Alumni Tours
Highlighted 2011Tours
Cuenca, Ecuador
April 2-May 1, 2011
Dive headfirst into the language, culture and history of Cuenca, Ecuador in this monthlong, live-abroad adventure. Settle into a fully furnished, modern apartment in the city's colonial center, then enjoy private daily language lessons, weekly lunches with locals, tours and excursions to exciting points of interest. Take cooking classes, learn to salsa, savor four-course, restaurant lunches for about $2—all this and more. Great weather, too. Don't miss out!
Machu Picchu to Galapagos
Feb. 15-March 1 and April 12-26, 2011
Discover the mystery of Machu Picchu and the magic of the Galapagos—two must-see destinations—in this one, very cool tour. Learn about the ancient Incan ruins and the theories that explain their meaning. Walk among sea lions, iguanas and other wildlife on the Galapagos archipelago. Optional extension to the Amazon Rainforest is available. This is a small-group tour limited to 20 travelers. Book now for April and enjoy South America next spring!

Pre-Hispanic Art, Missions & Wildlife of the Sea of Cortez
Jan. 2-9, 2011
Here's an interesting new adventure from Lindblad Expeditions, a leader in small-ship expedition cruising. Explore the marine-rich waters of the Sea of Cortez, hike its many uninhabited islands, snorkel with sea lions, kayak, bird watch and more. Then head ashore to the Baja Peninsula and discover native cultures that make it a historically significant destination, including rock art that dates to the Neolithic period. This is a very special land-and-sea experience.

Space Is Still Available on These January-March 2011 Tours
Guatemala (Tikal, Lake Atitlan, Antigua): Feb. 1-11
Costa Rica (Arenal Volcano, Monteverde,Guanacaste): Feb. 3-14
Patagonia (Buenos Aires, Ushuaia, Santiago): Feb. 14-March 3
West Africa (Senegal, The Gambia): Feb. 15-26
Rome: March 10-18
Red Sea & Nile Valley (Cairo, Aqaba, Luxor, Jerusalem): March 23-April 4
Tahiti or Bora Bora (Four Seasons Resort or Cruise): March 25-April 2
China & the Yangtze River (Beijing, Xian, Shanghai): March 30-April 12
See more tours on our website at uwalum.com/tours.

Welcome Back Paris to Normandy Travelers!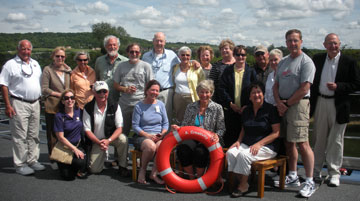 Paris to Normandy's Landing Beaches
May 31-June 8, 2010
Resources
About UW Alumni Tours E-News
The UW Alumni Tours E-news is a free E-newsletter produced by the UW Alumni Association's Tours department. The newsletter features the latest alumni tours, special deals and other announcements.