Alumni Travel Insurance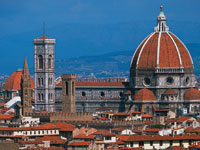 Whether you are traveling with UW Alumni Tours or on your own, travel insurance is highly recommended to protect your travel investment. Travelers often tell us they aren't expecting to have to cancel their trip so they aren't sure whether or not to purchase an insurance policy. Like home or car insurance, travel insurance is for the unexpected, and provides you with peace-of-mind as you prepare for your upcoming trip.
As a service to our UW travelers, UW Alumni Tours works with
USI Travel Insurance Services
to provide an
optional
travel insurance policy. The
Travel Insurance Select
policy is underwritten by
AssistCard
. There are many other travel insurance policies available through travel agents and on the web.
Visit the
UW Alumni Tours/USI Travel Insurance website
to learn more about this policy. Your purchase of this travel insurance helps to support the various programs and services offered through the UW Alumni Association.