Where Are They Now? A Look at 3 Scholars from 2009-10
Want to know a bit more about the diverse and talented students the UWAB accepts into our scholarship program? Read about the extraordinary things our most recent scholars are doing today.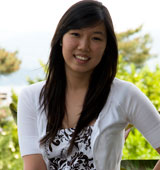 Sumi Kim
Sumi Kim, a repeat UWAB scholarship recipient, has been accepted to the UW School of Nursing class of 2012, where she plans to study pediatric oncology with a goal of setting up a children's health clinic in Southeast Asia after graduation. Sumi, originally from Korea, has worked diligently to achieve her goals. After her father died when she was young, Sumi and her mother moved to Tacoma where Sumi graduated with honors from Curtis High School. She has continued academic excellence at UW, remaining on the dean's list since her freshman year.
Sumi is a mentor at the UW Office of Minority Affairs & Diversity, a personal relations team leader at Tacoma First Baptist Church and a volunteer mentor to high school students considering nursing careers.
This summer Sumi will work at UW Medical Center, where she has volunteered for the past year and a half. "For the past two years, UW Alumnae Board has generously provided me with the means to pursue higher education here at the UW. Their dedication and generosity helped shape my dreams and goals of becoming a nurse into tangible reality, and words cannot express how thankful I am for this tremendous blessing! I feel honored to represent the UWAB as well as the countless donors who have contributed to this scholarship. Thank you!"—Sumi Kim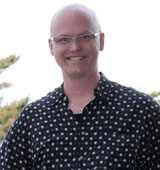 Steven Simpkins
Steven Simpkins, recently accepted into a Ph.D. program of Nursing Science at University of Washington (where he hopes to continue research with homeless women who are HIV positive), will graduate with a nursing degree this month. He was on the dean's list all year and is a member of Sigma Theta Tau (national honor society for nursing students) and the Golden Key Society (national honor society) among others. A departmental honors graduate, Steven presented at an Undergraduate Research Symposium and is president of the Professional Organization of Nursing Students; student representative to the Board for Association of Nurses in AIDS Care; volunteer with Al Shiva at Health Clinic for Day Workers at Casa Latina; volunteer with Students In The Community at Aloha Inn and a volunteer driver/companion at Bailey Boushay House. Steven also is a leader in the Nursing Diversity Awareness Group, preparing the Second Annual Nurse Camp for minority high school students who hope to become nurses and he works as a nurse technician at Harborview Medical Center.
"None of this would have been possible without the support and interest of the UWAB, which allowed me the peace of mind to pursue all these activities while maintaining academic success; I am honored to have been associated with this organization and will continue to work with my mentors from community college to direct outstanding students to your organization."—Steven Simpkins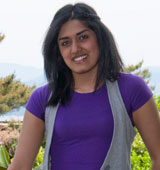 Ekra Rai
Ekra Rai, will be a UW sophomore in the fall and is a repeat UWAB scholarship recipient. A pre-med major, Ekra remained on the dean's list her freshman year, continuing the outstanding academic success she achieved in the International Baccalaureate program at Edmonds-Woodway High School. Ekra's goal is to become a pediatrician and devote some years to assisting needy children in her native Pakistan. This summer Ekra will intern at Seattle Children's Hospital, continue volunteer activities at UW Medical Center in the Surgery Pavilion, take a math course at UW and work part time at Aeropostale.
Ekra is an active volunteer, creating a sewing project while visiting in Pakistan to help women assist their families financially and is a member of the Pakistan Student Association on campus. She is also a new member of "Dream Project," created to help children with limited resources get into college and follow up with mentoring.
"The gratitude I feel for the dedication, generosity and time that the women of the UW Alumnae Board have put together to provide an easier access to education for recipients like myself cannot be given justice with words. It is extremely empowering to watch so many women come together and have such a positive impact on my life as well as the lives of other recipients. Their inspiring work has made it much easier for my family and me to handle the financial burden of tuition. For the first time in my life, my financial situation was the least of my worries while trying to earn a prestigious education at the University of Washington. Having been given this life-changing award, I feel that I am one step closer to reaching my dream to become the first pediatrician, let alone the first woman to pursue a higher education, in my family."—Ekra Rai