President's Letter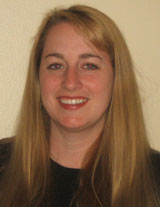 President Katie Zissermann
In 2009, the average student entering the University of Washington had a 3.72 GPA and scored 1208 on the SAT; 1,292 applicants earned a 4.0 GPA in high school. These students were leaders, athletes, artists and scholars. The students who applied for the UWAB scholarship were no different. They are leaders in their schools, communities and religious organizations.
Our scholarship recipients are exceptional even among the amazing group admitted to the UW. I feel fortunate to have the opportunity to get to know our amazing students. They inspire me to be more community-minded and strive to be more generous with my time and money.
It is truly a privilege to be a part of the University of Washington Alumnae Board. I look back fondly on my time as a student at the UW and the opportunities that it opened for me. I want to give other young men and women the same opportunity to grow, meet new people and earn a degree from a top-rated university. All of the UWAB scholarship recipients will go on to do amazing things in the world and I am so glad that we were able to help them along the way.
It is an exciting time for UWAB, as we are working to increase our visibility in the community. We have recently started a page on Facebook, and are participating in a variety of community events including the University District Street Fair and the Solstice Festival in Fremont. We are also talking to the UW Foundation about starting an endowment. We will have a variety of fundraisers over the course of the year so please watch your e-mail for information from UWAB. It is because of your generous donations that we can continue to provide full-tuition scholarships to our very deserving students.
Thank you for your continued support of the UWAB.
Katie Zissermann,
UWAB president, 2010