Discounted Sounders Tickets for UWAA Members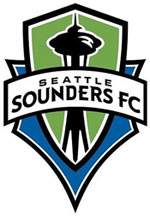 The Seattle Sounders are proud to offer UWAA members and their guests a special discount on a limited number of single game Sounders tickets!
Ticket discounts are available in the following sections:
$26 - Corner Grandstand (regularly $32)
$25 - Balcony Loge/1st four rows of balcony (regularly $30)
$23 - Sections 101, 147 and 149/Hawks Nest (regularly $29)
$15 - Upper Deck (Vancouver & Portland games only)
2014 ticket information is coming soon
Discount is valid for these 2013 dates:
- Sounders FC vs. FC Dallas - Saturday, May 18, at 7:30 p.m.
- Sounders FC vs. Vancouver Whitecaps - Saturday, June 8, at 7:30 p.m.
- Sounders FC vs. Colorado Rapids - Saturday, July 20, at 1 p.m.
- Sounders FC vs. Portland Timbers - Sunday, Aug. 25, at 7 p.m.
- Sounders FC vs. L.A. Galaxy - Sunday, Oct. 27, at 6 p.m.

Getting your discounted tickets:
Use the form to verify your UWAA membership and purchase tickets (Need help finding your number?):
Not a UWAA Member?
Anyone can join the UW Alumni Association! If you order a few game tickets, you'll more than pay for the cost of an annual membership. Not to mention all the perks you'll enjoy along with feeling great about supporting the University of Washington. Learn more member benefits and join online.
Questions? Contact the UWAA with any questions or problems regarding your membership.