September 1998 Columns
Latest update: June 19, 2001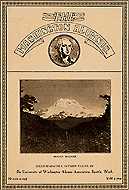 Columns Turns 90--A Celebration: Homecomings, hazings, happenings, hearings--even Hemingway-- we've seen it all in the pages of this magazine. Here is a comprehensive look at the history of the UW--and America--through the eyes of its alumni magazine as we celebrate 90 years of publishing. This Web version contains twice the information of our print version.
All sections covering 1908-1998 are on-line.

The Big Chill: By Freezing a Ship in the Arctic Ice Cap, Scientists May Get Hot Leads on Global Warming.



Shooting Star: Men's Basketball Coach Bob Bender Turned a Floundering UW Program --Six Consecutive Losing Seasons--into an NCAA Contender.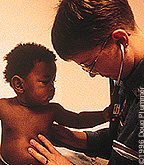 Town and Country From the Alaskan Bush to the Wyoming Range, the UW Trains Doctors in the Rural Northwest--and Many Decide to Stay.

News & Departments
Our Back Pages: The Man Behind the Columns
---
Alumni News
Under construction.