Top Teachers Named at UW Bothell, Tacoma
UW Bothell and UW Tacoma both honored a faculty member for excellence in teaching in June as they named 1997 Distinguished Teaching Award winners.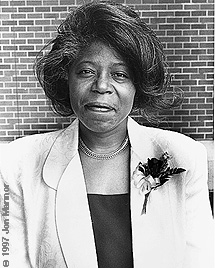 ---
Professor Cherry A. McGee Banks
---
UWB honored Education Professor Cherry A. McGee Banks for her "ability to challenge her students within a supportive atmosphere." The awards committee noted her innovative teaching methods and her ability to use a multicultural approach to teaching education.
"UW Bothell is indeed fortunate to have Professor Banks as a member of its faculty," says UWB Dean Norman Rose. "This award, given every year, is a clear indication of the value UWB places on excellence in teaching."
Banks received her bachelor's degree in 1968 from Michigan State University. She earned a master's in education in 1977 and a Ph.D. in 1991, both from Seattle University.
UWT named Nursing Professor Janet Primomo, '82, '89, as its 1997 top teacher. As part of Tacoma's nursing program, Primomo has developed and taught courses in the area of community health and policy.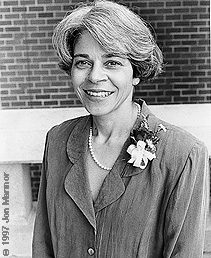 ---
Professor Janet Primomo
---
Her professional and community activities include serving on boards and advisory committees of such organizations as the Tacoma-Pierce County Health Department, Group Health Cooperative and the editorial advisory board of Public Health Nursing.
"Professor Primomo's dedication to interactive teaching, her passion for her work and her commitment to encouraging active, lifelong learning exemplifies the qualities of excellent university teaching. Her ongoing efforts to explore her field even further hone her teaching methods to accommodate the unique needs of the typical UWT student are truly worthy of recognition," says UWT Dean Vicki Carwein.
Primomo received her master's and doctorate in nursing from the UW Seattle campus. She earned her B.S. in nursing in 1975 from Russell Sage College in Troy, N.Y.

Return to "Best of 1997."