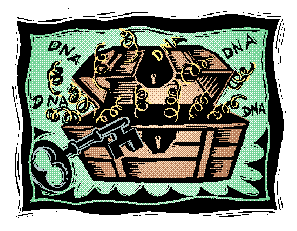 Scientists have analyzed the longest continuous segment of human DNA ever sequenced, and, in doing so, have uncovered some powerful and surprising information about the human immune system that may one day help doctors prevent diseases such as arthritis and multiple sclerosis.

Researchers at the UW and other institutions reported on a piece of human chromosome 7 containing a cluster of genes that play a vital role in recognizing foreign viruses, bacteria and cancer cells and in triggering the body's defense mechanisms to destroy these invaders. The article appeared in the June 21 issue of Science.

The information will allow for the development of tests specific to each individual gene, making it easier for researchers and physicians to identify which genes are involved in autoimmune diseases.

"Understanding how the immune system works and why it malfunctions raises exciting possibilities for brand new approaches," says Molecular Biotechnology Chair Leroy Hood. "This may ultimately lead to a new form of medicine focusing on preventing, not curing, diseases." Hood, UW Research Scientist Lee Rowen and University of Victoria Researcher Ben Koop led the four-year project.

Baby Suffers from Mom's Blues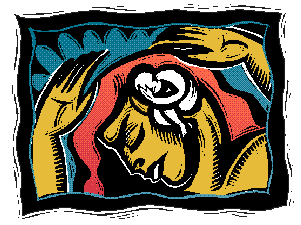 A mother's depression can have significant effects on her infant, UW Psychology Professor Geraldine Dawson reported at a national conference June 13.
Many infants of depressed mothers have reduced activity in parts of their brains that regulate such positive emotions as joy, happiness and curiosity, and if maternal depression continues, these children are more likely to have behavior problems by age 3 1/2.
In a 1992 study, Dawson linked maternal depression to reduced EEG activity in the left frontal lobe of the brains of infants who were 14 months old. That study involved low-income, multi-ethnic adolescent mothers. A 1996 study of primarily white, middle-income mothers replicated and extended the earlier findings.
Among the 3 1/2-year-olds, children showing lowered brain activity were more likely to experience problems such as withdrawal, being aggressive toward other children, sleep problems, crying episodes and disobedience. Dawson said maternal depression is only one risk factor for childhood depression and that this depression is treatable.
Mount Rainier Top Threat Among Cascade Volcanoes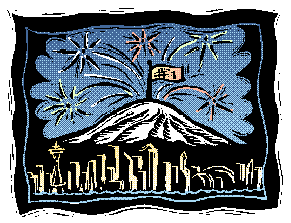 Mount Rainier has moved to the top of the list of a UW scientist's most seismically hazardous Cascade volcanoes, the UW reported in April.
Geophysics Research Professor Steve Malone demoted Mount St. Helens to the number two spot this year. "Moving Mount Rainier to the head of the list doesn't mean it has become more active; it means Mount St. Helens has quieted down, relatively speaking, in recent years," he explains.
Volcanic earthquakes present a different kind of hazard than tectonic earthquakes. Volcanic earthquakes tend to be relatively smaller and localized. While Mount St. Helens may have small-magnitude quakes in its crater, they pose no hazard outside the immediate vicinity of the crater.
On the other hand, a moderate volcanic quake beneath Mount Rainier could trigger massive ice, rock, water and mud flows. These could quickly clog valleys, bridges, roads, rivers and demolish everything else in its path, warns Malone.
Vistas is a quarterly column compiled by Columns Editor Tom Griffin that highlights recent research findings at the University of Washington. Illustrations by Lydia Hess.
Send a letter to the editor at columns@u.washington.edu.