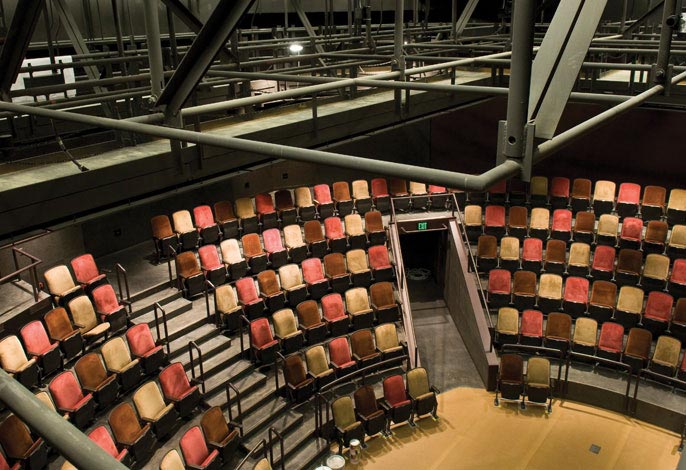 Photo by Frank Rosenstein.
Got a Jones for a Play?
The University of Washington and School of Drama announce the grand re-opening of the renovated, renamed and historic theater on the corner of N.E. 41st Street and University Way N.E. The Floyd & Delores Jones Playhouse will have its official re-opening on Oct. 30 with a production of Shakespeare's The Tempest, directed by M. Burke Walker, '70, founder of The Empty Space Theatre. An open house at the theater will be held on Friday, Oct. 2 from 1-6 p.m. with tours that will allow you to visit backstage spaces.