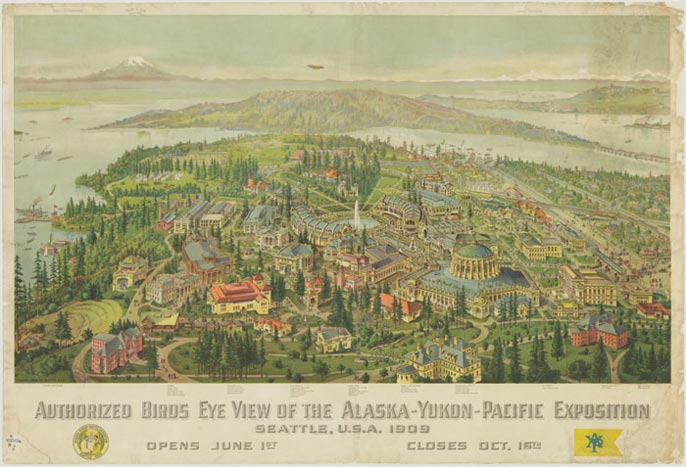 Own a Piece of the AYPE
A 100th anniversary edition AYP Exposition print is now available for purchase.
It's a restored print of the "Authorized Birds Eye View of the Alaska-Yukon-Pacific Exposition"—printed with archival inks on acid-free archival paper.
A portion of the proceeds of the sales will benefit the UW Libraries. This reproduction is licensed from the UW Libraries Special Collections and was produced in partnership with Stella Color, a Seattle printing company.
Order prints at www.AYPEprint.com or by calling 206-223-2303
$80 small (20 x 15) | $125 medium (30 x 20) | $155 large (41½ x 32¼)
Columns Digital Magazine
The UW Alumni Association is proud to announce that Columns is now available as an interactive digital magazine. It's presented using the Issuu viewer so you can browse through it just as you would the printed version. You can zoom in, print pages or share articles by e-mail.
Just click the "Digital magazine" link next to the cover image to start browsing.
Need a little more help? Gets some tips for using the Issuu viewer.