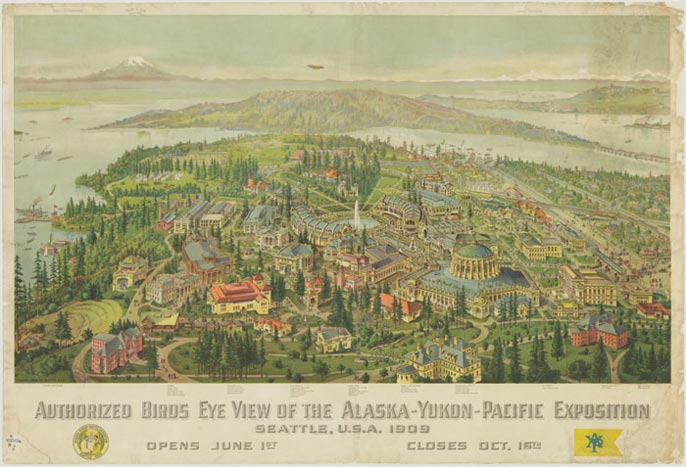 Own a Piece of the AYPE
A 100th anniversary edition AYP Exposition print is now available for purchase.
It's a restored print of the "Authorized Birds Eye View of the Alaska-Yukon-Pacific Exposition"—printed with archival inks on acid-free archival paper.
A portion of the proceeds of the sales will benefit the UW Libraries. This reproduction is licensed from the UW Libraries Special Collections and was produced in partnership with Stella Color, a Seattle printing company.
Order prints at www.AYPEprint.com or by calling 206-223-2303
$80 small (20 x 15) | $125 medium (30 x 20) | $155 large (41½ x 32¼)