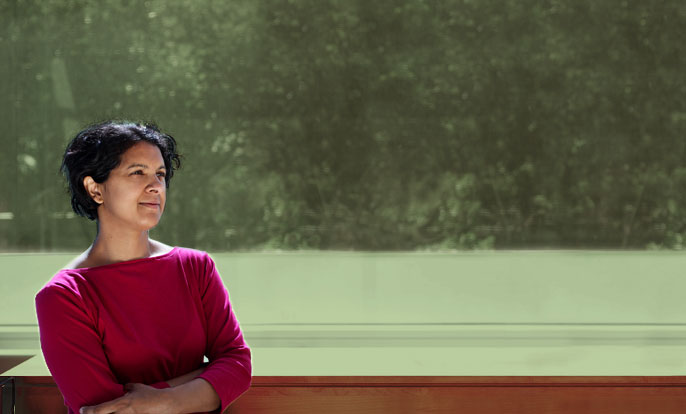 When she's not working to stop the flow of conflict diamonds or fight human rights abuses, Law professor Anita Ramasastry is helping expand the world view for the newest generation of law students.
Raising the Bar, Expanding World Views
School of Law Professor Anita Ramasastry exemplifies how one faculty member can improve countless lives around the world. It's an example many of her students want to emulate.
Three-time recipient of the school's Philip A. Trautman Professor of the Year award and past recipient of the UW's Distinguished Teaching Award, Ramasastry is known for her teaching —and much more. She created and advises the 13-year-old Immigrant Families Advocacy Project, which helps local immigrant women and children who are victims of domestic violence by matching them with student and attorney volunteers. Her research specialty—the intersection of human rights and business law—recently took her to Ireland as a Fulbright Scholar at the Irish Centre for Human Rights and to the World Bank in Washington D.C. Ramasastry receives support from the D. Wayne and Anne Gittinger Professorship of Law, which the Gittingers established to advance business law.
Ramasastry helps students forge paths as international and varied as hers. Meena Jagannath, a Gates Public Service Law Scholar, says, "It helps having someone like Professor Ramasastry to show how many different things you can do with a law degree." Ramasastry helped Jagannath secure an internship last summer at a London-based human rights group. "She is a tremendous advocate for those of us interested in the field of international human rights," the third-year law student says.
Ramasastry understands the ripple effect of mentoring. "If students want careers that span the globe, they really need active mentoring," she says. "I'm a firm believer in education as the best way to change the world."
To support faculty like Anita Ramasastry, visit law.washington.edu/alumni/giving.