Message from the Foundation Chair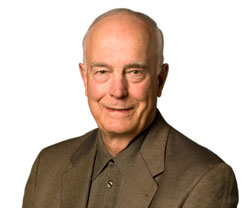 Most of us expect that college graduates will be ready to enter the workforce once they leave campus. Here at the UW, we set our expectations higher: our students also should have the necessary tools and experiences to become fully engaged citizens of the world.
How do we accomplish this? The UW has long been committed to providing students with opportunities that nourish a deeper understanding of their role in the world. It's reflected in our rigorous academics and diverse, hands-on experience in and out of the classroom—experiences that expand students' worldviews and provide perspective to better understand, serve and contribute to communities everywhere.
I see this happen with professors like Anita Ramasastry who, when they bring their experience and expertise into the classroom, allow students to realize their potential for positively impacting the world. With unique learning opportunities outside of the classroom, students like Sammie Rayner understand what it means to be successful and contribute to a greater good. Our students need look no further than to our outstanding alumni who serve as topnotch examples of what a campus culture like ours can manifest in the world.
When UW donors and volunteers support a winning formula like this, they ensure that our students have the skills, experiences and knowhow to think beyond the boundaries of our campuses and realize the full potential they'll bring as members of an increasingly global society.
Daniel J. Evans, '48, '49