A Century of Scholarships for UW Women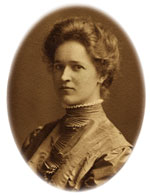 In 1909, the University of Washington awarded a $100 scholarship to Carrie Cowgill, '10, the school's first female recipient of a UW scholarship. Cowgill vowed to return the favor when she could and in 1946 helped start a scholarship fund to support UW women.
The UW Alumnae Board was the first organization from the UWAA to award full-tuition scholarships. To date, it has awarded more than 800 scholarships to UW men and women and in 2004 was granted Laureate status by the UW for having raised more than $1 million for student scholarships.
To learn more about this fall's unique Alumnae Board Scholarship fundraisers, visit UWalum.com/uwab.