Make Plans to be at Homecoming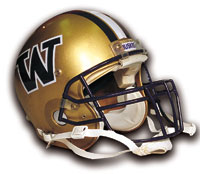 Each fall, campus comes to life as students head back to class and alumni return to their alma mater. Don't miss the 2009 Homecoming celebration, including these highlights:
Dawg Dash – Oct. 18
Join fellow Huskies for a 10K run or 5K walk/run through the UW campus. UWAA members get $5 off registration. Visit dawgdash.com to sign up.
The Weekend – Oct. 23-25
Alumni of color are invited to join the UW Office of Minority Affairs & Diversity for a mixer at Hotel Deca, a tailgate party and a Sunday brunch at Ivar's Salmon House.
MAP Breakfast – Oct. 24
Celebrate diversity in the UW community at the 15th annual Multicultural Alumni Partnership (MAP) Bridging the Gap Breakfast.
>Huskies vs. Oregon – Oct. 24
One of the UW's fiercest rivals comes to town for the Homecoming football game. Look for the UWAA at the game.
Purple & Gold Society Luncheon – Oct. 25
Alumni who graduated 50 years ago or more are invited to hear from Foster School of Business Dean Jim Jiambalvo and share stories of your time on campus.
For more on Homecoming, visit UWalum.com/homecoming.