Welp, Shannon Head List of Husky Hall of Fame Inductees
Christian Welp, the leading scorer in Husky basketball history, and longtime track and field coach Ken Shannon head the list of inductees for the 2001 Husky Hall of Fame.
The annual Husky Hall of Fame Banquet, presented by Husky Fever and produced by the Athletic Department, takes place Friday, Oct. 19 in the Bank of America Arena at Hec Edmundson Pavilion. For more information and tickets, call the Athletic Department at (206) 543-2210. The following are inductees: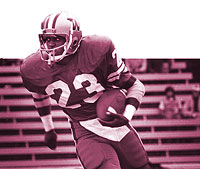 Nesby Glasgow
Nesby Glasgow, '98, still ranks as one of the top Husky defensive players of all time. A two-time All-American defensive back, he led Washington to the 1978 Rose Bowl, where the Huskies' 27-20 upset of heavily favored Michigan was sealed by his fourth-quarter interception. He played 14 years in the NFL and today is director of player programs for the Seattle Seahawks.
Ron Holmes
Ron Holmes was a consensus All-American defensive tackle who was named the Most Valuable Lineman in the Huskies' 28-17 victory over No. 2-ranked Oklahoma in the 1985 Orange Bowl. In 1984, his senior season, Holmes was voted the best defensive lineman in the Pac-10. A first-round draft pick of the Tampa Bay Buccaneers, he went on to play seven years in the NFL.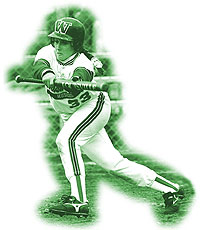 Angie Marzetta Arlati
One of the first Husky softball players, Angie Marzetta Arlati led Washington from an infant program to a national power in two seasons. She topped the conference in hits, runs and stolen bases, and was the first UW softball player to earn All-Pac-10 and All-American honors. Marzetta Arlati played professionally for the Silver Bullets. Today, she works as a commentator for Fox Sports Net.
Ken Shannon
Ken Shannon was one of the most respected track coaches in the country during his 40-year collegiate career. In his 31 years at Washington, the Husky men had seven top-12 finishes at the NCAA Championships and earned 81 All-American certificates. He guided the Huskies to four top-10 national finishes and produced 39 conference champions, 18 NCAA champions and coached 10 athletes to NCAA record-holder status.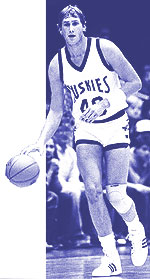 Christian Welp
German native Christian Welp, '86, '01, arrived at Washington in 1984 and had an immediate impact. The 1984 Pac-10 Freshman of the Year, he led the Huskies to back-to-back Pac-10 titles and three straight NCAA Tournament appearances, while earning All-Pac-10 and Player of the Year honors. Welp broke Bob Houbregs' 34-year-old Husky career scoring record during his senior season. A first-round NBA draft pick, he played professionally for Philadelphia, San Antonio and Golden State.
1982-1983 Women's Crew
The 1982 women's crew won the 1982 national rowing title on Lake Waramug in Kent, Conn., despite strong winds and pouring rain. The winning crew: Loren Smith, '83; Karen Mohling, '84; Susan Broome, '89; Peg Achterman, '82; Margie Cate, '83; Kristi Norelius, '82; Julie Baker; Jane McDougall (deceased) and coxswain Lisa Horn, '80. At the 1983 national championship on Lake Wingra in Madison, Wis., the Husky women's crew won its third consecutive national title. The victorious varsity shell, named Bodacious, was rowed by Baker; Eleanor McElvaine, '86; Sara Nevin, '85; Ellen Pottmeyer, '83; Jan Fulton, '83; Mohling; Maureen King, '83; Smith; and coxswain Betsy Beard, '84.
Orrin Vincent, Palmer Award
Orrin Vincent, who last year developed the Washington National Golf Club in Auburn as the home of Husky Golf, is the recipient of the Big "W" Alumni Club's most prestigious award, the Dr. Don H. Palmer Award. Vincent created a special partnership with the UW athletic department which allows the course to be used for Husky golf practice and Pac-10 conference meets. Washington National—which incorporates Husky themes and colors throughout—will be host of the 2002 NCAA Division I Golf Championship.