ALUMNOTES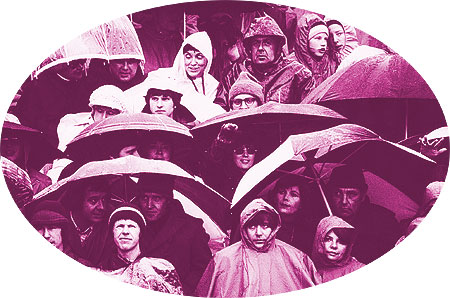 ---

GIMME SHELTER: They might be taking cover from a deluge, but these 1980 football fans aren't about to let the rain dampen their enthusiasm while watching the Huskies wreak havoc on an opponent at Husky Stadium. Photo by Bob Peterson, ©1976.

---
William B. Sweet, '30
Rio de Janeiro, has spent the past 60 years doing business in Brazil. His company handles family investments, principally for the Coca-Cola franchise for the state of Mato Grosso, and a building material manufacturer in Rio de Janeiro. At the age of 92, he continues to work and enjoys every minute of it.
Harold C. Medvedeff, '41
Odenton, Md., flew missions in Africa for the U.S. Air Force in World War II and later served as an interpreter at the Potsdam conference. In 1948, he went to Moscow as an assistant air attaché at the American Embassy, then came back to the Strategic Air Command and flew until 1966, when he retired from the Air Force. He then worked as a consultant to the U.S. Navy until 1984, when he retired.
Richard C. Trudeau, '42
Lafayette, Calif., received the Professional Emeritus Award from the Natl. Recreation and Park Assoc.'s Pacific SW Regional Council at a recent conference in Sacramento, Calif. A former general manager of the East Bay Regional Park Dist., he was also honored when the district's board of directors named its old headquarters building in Oakland the Richard C. Trudeau Training Center.
Robert Vaughan, '42
Redmond, spent from 1942-45 on submarines during World War II and retired from the Naval Reserve in 1963 as a captain. He then worked for Washington Natural Gas for 44 years, and today likes to play golf at Sahalee Country Club.
Robert E. Bowman, '48
Port Townsend, retired after living 52 years in New York City and Houston and moved back to Washington state. His career was spent in the finance end of metal mining and refining, and the chemical business.
Dan Evans, '48, '49
Seattle, and wife Nancy were presented with the 2001 E. Donnall Thomas Medal of Achievement Award by the Fred Hutchinson Cancer Research Ctr. Evans, a UW regent, served as a U.S. senator, governor of Washington and president of Evergreen State College.
Audrey M. Davison, '50
Seattle, is listed in the Millennium Edition of Who's Who of American Women. She is an environmental law consultant.
Attention, Class of 1951
Your 50th reunion will be held during Homecoming weekend on Oct. 20-21. The reunion brunch will be held on Saturday in the Walker-Ames Room of Kane Hall three hours before the UW-Arizona kickoff. For those who do not attend the game, a campus bus tour will begin from Kane Hall after the brunch, followed by a tour of the Burke Museum. A post-game reception will be held at the Faculty Club. On Sunday, the Purple & Gold Society—for alumni who have celebrated their 50th reunion—will host its annual luncheon with guest speaker Brewster Denny, '45, at the Seattle Yacht Club. Check the Web site or call Bryan Daisley at 1-800-AUW-ALUM.
Ramona Solberg, '51, '58
Seattle, has an exhibition opening Oct. 25 at Facere Jewelry Art Gallery in Seattle. A UW art professor from 1967-83, she is also the subject of the book Findings: The Jewelry of Ramona Solberg, published by UW Press.
Rollin L. Hurd, '52
Kirkland, has recently made contact with the GI featured in his book, Promise to Mellita. Fifty-five years ago as a platoon medic, Hurd rescued and treated this serviceman in a minefield. Today, flooded with letters and e-mails from the GI's family, the two are making arrangements to meet again, "but this time not in a minefield," he writes.
Norman C. Kunkel, '54
Seattle, is in pre-publication with his World War II memoir To Bergen-Belsen and Back: An AFS Ambulance Driver's Story of World War II. Kunkel presents programs on the Holocaust as well as the history of the American Field Service. His wife, Georgie, '68, is available for readings or talks about her book You're Damn Right I Wear Purple: Color Me Feminist, now in its second printing.
Joseph R. Makfinsky, '55
Boonton, N.J., spent time in the Navy Reserve as commander of Naval Communication Security Intelligence. He is retired from Bechtel Engineering and is now VP for De Camp Associates-Construction Management.
Ron Madison, '56
Johnstown, Pa., has a new career as a writer of children's books and has sold more than 50,000 copies.
Carolyn Geise, '57, '63
Seattle, received the AIA Seattle Medal for 2001 from the American Institute of Architects' Seattle Chapter. An architect, developer and community organizer, she is the only woman member of the AIA College of Fellows.
George S. Lavensow Jr., '57
Visalia, Calif., has a practice in vascular surgery, carotid artery evaluation and management. His focus is to promote stroke prevention screening. He is also into riding his Harley, flying his airplane and long-distance bicycling.
Patricia Jones Eastman, '58
San Marcos, Calif., moved to Southern California in 1997. She works part-time for the San Marcos Joslyn Senior Ctr., and is doing some elder care. Son Greg lives in Seattle, son Paul lives in Hong Kong and son Mark serves a church in Spokane. "They all graduated from other universities, but I am a died-in-the-wool Husky," she writes.
Paul John Green, '58
Pullman, is an independent scholar in comparative literature who has been listed four times in the Dictionary of International Biography, twice in Who's Who in America and once in Who's Who in the World.
Attention, Class of 1961
Your 40-year reunion will be held during Homecoming on Saturday, Oct. 20, at Mary Gates Hall before the UW-Arizona football game. For information or to help organize your reunion, call Asia Rau at the UWAA at 1-800-AUW-ALUM.
Nancy Focht, '62
Wenatchee, was chosen as North Central Washington's Nurse of the Year. She has spent 22 years on the surgical and orthopedic unit at Central Washington Hospital.
Howard McCurdy, '62, '65
Washington, D.C., was honored with the University Faculty Award for Outstanding Scholarship, Research and Professional Contributions at American Univ., where he is a professor of public administration. He has authored four books on space policy, one of which, Inside NASA, won the 1994 Henry Adams Prize for the best book on the history of the federal government.
Terry French, '63, '64
Chicago, was an aerodynamics research engineer at Boeing from 1964-70, and has since become a portfolio manager and market strategist for Fiduciary Management Associates.
Patricia E. Doyle, '65
Seattle, received the 2001 Warner Lambert Award for Excellence in Dental Health from the American Dental Hygienists' Assoc. A full-time hygienist at a Seattle dental practice, she has volunteered as a dental hygienist with Harborview Med. Ctr. for the past 20 years.
Stephen T. Smith, '65
Washington, D.C., is deputy executive director for the U.S. Foreign Service's Bureau of European Affairs. He recently returned from an assignment in Cairo.
Nancy Watanabe, '65, '66, '67
Seattle, is a visiting research professor at the UW. A professor of comparative literature at the Univ. of Oklahoma, she has written numerous books, including Beloved Image: The Drama of W.B. Yeats and Love Eclipsed: Joyce Carol Oates' Faustian Moral Vision, which was nominated for a Modern Language Assoc. Book Award.
Jon Ridgeway, '69
Bellevue, is director of construction management at ERA Care Communities and is currently working on the University House Issaquah, a 213-unit retirement community in collaboration with the UW Retirement Assoc. He and his wife, Christie, have two granddaughters.
Maxine Larson-Czisng, '70
Newport Beach, Calif., sells residential homes in Southern California for Re/Max Realtors and was ranked 39th among the company's 65,000 real estate agents in terms of sales last year. A former TWA flight attendant, she married Ed Czisng 18 years ago and has two children.
Evelyn Bailey, '71
Pahoa, Hawaii, has exhibited paintings, drawings and textiles in numerous art shows in the Seattle area. Since moving to Hawaii in the 1970s, she has exhibited in group showings on the Big Island.
Ann Kirkwood, '71
Meridian, Idaho, received a national Telly Award for Best Regional Campaign for the TV public service campaign she managed on stigmas in mental health.
Jena MacPherson, '71
Seattle, is the author of Travel Smart: Pacific Northwest, a guide book offering recommendations for the region's top sights, eats and places to stay.
Faye Sorensen-Richert, '72
La Jolla, Calif., retired after 13 years as a senior property manager of commercial real estate and began painting with watercolors. She is a member of the La Jolla Art Assoc., San Diego Watercolor Society and Ceres Gallery in New York. She just completed a three-artist show in La Jolla and New York.
Paul R. Jones III, '73
Yorba Linda, Calif., is chief information officer and chief technology officer at the Salk Inst. in La Jolla, Calif. He formerly worked for Unocal for 22 years after completing his M.S. and Ph.D. in geophysics at Oregon State Univ.
James P. Pepka, '73
Renton, relocated from Bellingham and is now working as an osteopathic family physician at the Clearview Clinic in Snohomish. He received his D.O. degree in 1987 from Western Univ. of Health Sciences' College of Osteopathic Medicine of the Pacific in Pomona, Calif.
Frank Serafini, '75
Atlanta, is a "master black belt" in General Electric's Six-Sigma Quality Organization. He previously was a region manager in GE's Power Systems Div., responsible for 70 electric power generation facilities in the Western U.S. Currently, he is responsible for 40 international power plants. He joined GE last year after a 20-year career with Exxon.
Ali Shamsiddeen, '75
Birmingham, Ala., placed second in the national tournament of the Representation in Mediation Competition in Washington, D.C. He is in his second year at Cumberland School of Law at Samford Univ. in Birmingham.
Jennifer Steding Detjen, '77
Madera, Calif., was appointed to the bench of the Madera County Superior Court in Bass Lake, Calif., last December by California Gov. Gray Davis.
Gordon C. Nagayama Hall, '77
State College, Pa., after faculty stints at Kent State and Penn State, is returning to the Northwest "albeit to Pac-10 rival Univ. of Oregon as a professor of psychology. However, in my heart, I'll always be a loyal Husky," he writes.
Donna E. Vasquez, '77
Renton, is working as a special education teacher for the Renton School Dist. Her daughter, Kristi, '01, will be working for Intel in Arizona.
John M. Hughes, '78
Kernersville, N.C., is general manager of national accounts for Cook, Inc., a medical device manufacturer.
Ronald Kline, '78
Kenmore, was appointed director of student advising, transfer and assessment and director of the Running Start Program at Seattle Central Comm. College.
Richard V. Reinsmith, '78
Lincoln, Calif., is the chief financial officer of Community Comprehensive Care, which provides primary health care to low-income families in Butte County, California.
Theresa Doherty, '79, '84
Seattle, is the UW's new assistant VP for regional affairs. She and her team work to promote mutual understanding between the University, surrounding neighborhoods, civic groups and local governments as well as coordinating campus responses to local policy issues. She replaces Bridget Chandler, who left to work at the Talaris Research Inst.
Beat Raess, '80
Newburgh, Ind., has been promoted to professor of pharmacology and toxicology at Indiana Univ. School of Medicine.
Kurt G. Gahnberg, '80
Bothell, is a principal engineer with the Transpo Group, a transportation planning and traffic engineering specialty consulting firm. He has led major transportation studies for projects in the Pacific NW, including Safeco Field and Seattle's new football/soccer stadium. Married for 18 years, he is the father of twin 15-year-old girls.
Paul Wagner, '80, '88
Darrington, is manager of Atterbury Consultants' Lynnwood office.
Ross A. Fabricant, '81, '83, '87
Tallahassee, Fla., was appointed chief analyst for the Florida Senate. He also holds a faculty position in Florida State Univ.'s economics department.
Lois Thetford, '81
Seattle, is one of five recipients of the 2001 Washington state Jefferson Awards. The Jefferson Award, sponsored by the Seattle Post-Intelligencer, has been given annually since 1977 to people who have performed remarkable service within their communities.
David E. Thompson, '81
Bothell, was recently promoted from CPA to principal at Abramson Pendergast & Co., an accounting and business advising firm.
Kim L. Hunter, '82
Los Angeles, is celebrating the 10th anniversary of his firm Lagrant Communications, an advertising and public relations agency specializing in African-American and Hispanic markets. In 1988, Hunter founded the Lagrant Foundation, which provides scholarships and career programs for minority students in advertising, marketing or public relations.
Keith W. Holman, '83
Portland, Ore., joined Miller Nash Attorneys at Law as counsel in the environmental practice group of the firm's administrative law and government relations department.
Karen Rosenzweig, '83, '87
Mill Creek, returned to her hometown after 17 years in the Bay Area and is now working as an account manager for the global PR firm Citigate Cunningham. You can reach her at karenrosenzweig@hotmail.com.
Nancy Y. Isley-Fletcher, '84
Lake Forest Park, joined Coldstream Capital, a boutique venture capital fund in Bellevue.
Susan Landgraf, '85, '87
Seattle, was part of a Fulbright-Hays grant to travel to South Africa and Namibia for five weeks in 1999. In the spring of 2002, she plans on teaching in Shanghai for four months.
Joseph E. Lowry, '85
Philadelphia, received his law degree in 1990 and his Ph.D. in Middle Eastern Studies in 2000 from the Univ. of Pennsylvania. He received the Middle East Studies Assoc.'s Kerr Award for his dissertation, "The Legal-Theoretical Content of the Rislala of Muhammad b. Idris al-Shafii," which was called "a quantum leap forward in modern scholarship and ... a force in any further study in the field." Lowry teaches at the Univ. of Pennsylvania.
Nancy Smith, '85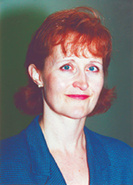 Highwood, Ill., is chief financial officer of World Relief, the international assistance arm of the National Assoc. of Evangelicals. Prior to joining World Relief, she completed her Master of Theology and Master of Divinity degrees at Trinity Evangelical Divinity School. Most recently, she served in business administration at Christian Heritage Academy in Northfield, Ill.
Doug Kallerson, '87
Las Vegas, accepted a position with Citibank in Las Vegas.
Elizabeth Barber LeDoux, '88, '89
Lynnwood, recently moved back to Seattle with her husband, Rob, '89. She is a reference librarian at the Seattle law firm Preston Gates & Ellis.
Dan MacPhee, '89
Bellingham, is CEO of Brenthaven, a manufacturer of notebook computer cases. He previously was a manager with Chef's Choice, a Seattle-based maker of frozen prepared meals.
Sam Maxwell, '89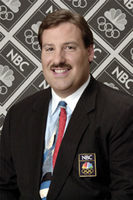 Seattle, is senior VP-investment officer at Dain Rauscher. He is also a frequent TV news commentator, appearing regularly on Northwest Cable News and KIRO and as a regular guest on CNN Asia. He also does market reports mornings and afternoons on KIRO radio. A former Olympic weightlifter, he served as NBC's color commentator at the Sydney Olympic Games.
R.J. Braxton, '90, '92, '97
Madison, Wis., graduated with a Ph.D. in educational administration from the Univ. of Wisconsin-Madison. He is currently the director of Wisconsin operations for the SEED Foundation, a non-profit education organization working to improve educational options for inner-city children.
Michael S. Cowden, '90
Aurora, Colo., and his wife, Katie McNamara-Cowden, '94, recently relocated to the Denver area. They are enjoying hiking, camping and fishing in Colorado with their young son, Jake.
Lisa Ann Hughes, '90
Boston, is working as primary anchor at Boston's CBS affiliate, WBZ-TV.
Alexander P. Kine, '90
Renton, is an account manager with Wind River Systems in Bellevue. He, his wife, Carolyn, and daughter Fiona recently returned to the Northwest after four years in Austin, Texas.
Julie Palmatier Palmandez, '90
Yakima, received a master's degree in physical education, health and leisure studies from Central Washington Univ., got married to Pablo Hernandez in 1997, and celebrated the birth of their first child, Guy Palmandez, on June 9, 2000.
Georgie Ann Weatherby, '90
Spokane, has been promoted to associate professor of sociology and criminal justice at Gonzaga Univ. She coached Gonzaga's Mock Trial Team to third place at the Silver Natl. Tournament of the American Mock Trial Assoc. in March.
Richard Welnick, '90
Bellevue, recently completed MIT's Leaders for Manufacturing Program for Boeing, receiving an S.M. in mechanical engineering and an S.M. in management from the Sloan School of Management. He and his wife, Jennifer, '92, have a daughter, Sydney.
Larina Davis, '92
Seattle, was named senior analyst at Highland Capital Management in Bellevue. After receiving her undergraduate degrees in economics and math from the UW, she went on to get a Ph.D. in economics from MIT.
Kai Andrews, '94
Seattle, and Jennifer Philip, '93, welcomed their first child, Allyson Mary, on April 16.
Terry Ah Nin, '94
Federal Way, received her master's degree in organizational leadership in May 2000 from Chapman Univ. at Ft. Lewis. Terry and her husband, Stan, celebrated their 20th wedding anniversary with a summer cruise to Alaska.
Lindean E. Barnett, '95
Redmond, recently received a master of divinity degree from Luther Seminary in St. Paul, Minn. She plans to study in Israel next year at Hebrew Univ. in Jerusalem and the Tantur Ecumenical Inst. as a recipient of the Luther Seminary Graduate Preaching Fellowship.
Kolette McDonald, '95
Sand Point, Alaska, is finance officer for the city of Sand Point, and her husband, Doug, is the city's airport manager. They have a daughter, Mikayla, born last October. They spend their free time sightseeing and bear watching in their Taylorcraft airplane.
Mari Moon, '95
Silverdale, is happily married to Rob Hurley and works as a program assistant at the Adolescent Day Treatment Program at Kitsap Mental Health.
Joshua G. Smith, '95
La Center, is a division leader for Primera Financial Services, the marketing arm of Citigroup. He specializes in helping people become debt-free and financially independent.
Julie Hendrickson Ziegler, '96
Renton, received a master of arts degree from Seattle Univ. in 1998, married Jeff Ziegler on Sept. 9, 2000, and is currently working in training and development for Boeing's flight safety program.
Connie Brenden, '97
Bellevue, is a senior technical writer at 10X Systems Corp.
Mack Carter, '97
North Bend, received the UW Chemistry Dept.'s Staff Recognition Award. A senior secretary in the department, he also is an administrative assistant in the UW's Ctr. of Nanotechnology.
Jolene Grimes, '97
Neah Bay, is completing her third year teaching seventh and eighth grade in Neah Bay, where she was born and raised. She also coaches the Neah Bay High School varsity girls basketball team and track team, and advises student government leaders.
Deanna L. Miller, '97
Tacoma, is store manager of the Eddie Bauer store in Tacoma Mall. "I really enjoy retail and customer contact. Eddie Bauer has been a great company to work for and I have expanded on my education through my experiences," she writes.
Sarah E. Webb, '97
Bethesda, Md., worked in the legal department at Nintendo in Redmond for two years following graduation from UW, and is currently finishing her last semester of law school at American Univ. in Washington, D.C. Despite moving from one Washington to the other, Sarah says she is still "a true Husky at heart!"
Amanda Powter, '98
Seattle, is a program manager at Amazon.com and plans to return to the UW part-time to pursue a master's of library science at the Information School.
Patricia Costa Kim, '99
Seattle, heads up the Seattle Symphony Orchestra's project "Soundbridge: Seattle Symphony Music Discovery Center," a $6.4 million music education center in Benaroya Hall in downtown Seattle.
Pedro O. Agapay, '00
Bothell, is an Army officer in the Air Defense Artillery School working with weapon systems. He will be stationed in Korea for a one-year tour upon completing the Officer Basic Course in Texas.
Shirley Agaunt-Smith, '00
Renton, finished her first year in the Daniel J. Evans School of Public Affairs and expects to graduate in 2002.
Alexander Dunn, '00
Seattle, finished a teacher certification program through Western Washington Univ. and will be student-teaching this fall. In January, he will be certified to teach K-8. He hopes to teach third grade.
Cindi Ernsdorff, '00
Duvall, plans to graduate in 2002 with master's degrees in applied behavioral science and family systems counseling.
Elizabeth M. Grant, '00
Kent, is pursuing a master's degree in student development administration at Seattle Univ.
Kristen Harrell, '00
Seattle, is a resident director in McMahon Hall.
Becky M. Jensen, '00
Everett, received her master's in teaching in April and is teaching in the Everett School Dist.
Lisa Matsuyama, '00
Manteca, Calif., recently relocated to California from Eastern Washington with her fiance, Russ Lucas. They planned a Sept. 2 wedding.
Erin O'Brien, '00
Milton, is still looking for a social service job.
Darlene Ramey, '00
Tacoma, is regional coordinator for Junior Achievement, a non-profit organization. She and her husband have a 3-year-old son.
Michael S. Schechter, '00
Coupeville, is moving back home to the East Coast to start his first year at Harvard Law School.
Kimberly Senger, '00, '01
Seattle, recently received her Master's of Social Work degree and is looking for a job in the mental health field.
Kristen Spangler, '00
Glasgow, Scotland, is spending the year in Scotland pursuing a master's degree. She hopes to attend college in Ireland to get her Ph.D. and become a college professor.
Andrew J. Torres, '00
Tacoma, was married on Sept. 23, 2000.
Cheri Warner-Friend, '00
Shoreline, is a nurse counselor with Carewise, Inc., doing triage telephone nursing. Her husband, Mark, '88, is a reading teacher at Kellogg Middle School in the Shoreline School Dist.
Steven Wolf, '00
Seattle, just celebrated his 10th anniversary singing with the Seattle Men's Chorus.
Latisha Monique Hamilton, '01
Tacoma, started a graduate program in paralegal studies in June and plans to take the LSAT in October, with hopes of attending law school in the fall of 2002. She is married and has a son.
---
Submit a Class Note
Tell us what major events have happened in your life: a new job, marriage, children, retirement, advanced degrees, you name it.

Submit an Obituary
Please let us know if a UW alumnus has died. Be sure to include date of death, place of death and age along with the UW class year (if known).

Update Your Records
Moving soon or know someone else who has? Let us know so that we can keep Columns coming to you.

Contact Information
Columns Magazine
1415 N.E. 45th Street
Seattle, WA 98105
Phone: (206) 543-0540
Fax: (206) 685-0611.
E-Mail: columns@u.washington.edu