Association News
Limited Edition UW Wine Offered
Huskies who love wine now can indulge in their passion and help their alma mater at the same time. The University of Washington Alumni Association invites its members to purchase three outstanding Northwest wines, each with a distinctive University of Washington commemorative label, through a special agreement with the vendor wine.com.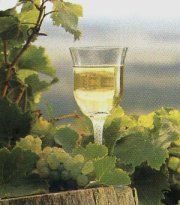 Two master sommeliers and a master of wine selected this year's wines with active participation from UW alumni. The featured wines include a 1998 Pinot Gris from King Estate in Oregon, a Chalone 1997 Cabernet Sauvignon from Sageland Vineyard in the Columbia Valley and a Hedges 1997 Three Vineyards Bordeaux-inspired blend, also produced in the Columbia Valley.
"Our members will be delighted with these wines and the knowledge that each wine purchase provides a contribution back to their alumni association," says Lisa Werner, '85, manager of UWAA's membership programs.
Members will receive their wine reservation forms via direct mail during September, with wine delivery in November. Supplies are limited and reservation requests will be filled in the order they are received.
For Seattle-area Huskies who are also golf enthusiasts, the alumni association offers a member benefit at the recently opened Washington National Golf Course, the new "Home of the Huskies" men's and women's golf teams. Washington National, located in Auburn, showcases the history and tradition of the UW through everything from its architecture to its purple and gold golf carts named for Husky sports legends.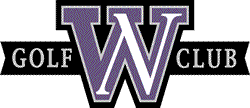 UWAA members save $45 on the "Washington National-UW Alumni Card" which provides several cardholder benefits, including 30 to 40 percent off year-round green fees at both Washington National and Trophy Lake golf clubs. A portion of each card's sales goes to support the alumni association.
Throughout the year, Washington National will offer additional alumni activities, including monthly member discount days and special events. For more information, contact Washington National at (253) 333-5000, or visit the golf club's Web site.
For more information about UWAA member benefits, or to become a member, please call the alumni association at (206) 543-0540 or 1-800-AUW-ALUM outside the Seattle area, or visit the UWAA Web site.