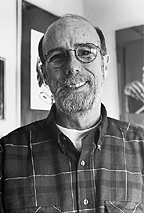 Seven years ago, John Morefield, principal of Hawthorne Elementary School in Seattle, guaranteed that all the students who started kindergarten at his school would be at or above grade level in reading, math and language arts by the time they left at the end of fifth grade.
He and Colman Elementary School Principal Ed Jefferson went so far as to put their signatures on these "educational warranties" and said that the school district could fire them if they didn't reach their goal.
While the experiment was not 100 percent successful, the schools came close. Of the 60 original children who began in the Hawthorne program, 26 remained at the school all six years. Of those, all but three graduated at grade level, and Morefield said those three were within six months of being at grade level.
"A lot of people at Hawthorne shared a dream with me," he says. "We had to change people's perceptions and show them that we are all involved in educating our children and there should be no barriers to this."
Morefield, who received his principal's and superintendent's credentials at the UW and also is a clinical professor of education at the UW, says his point was made: The warranties attracted parents to the schools, and they established a clear vision that it was imperative to educate 100 percent of children.
"The warranty was a symbol as much as anything," he says. "It was intended to be a bold statement that all children will learn, and that it is all of our responsibility."
Educational leadership is a passion for Morefield, the son of an Air Force colonel who has devoted his life "bringing about justice" in the world. Growing up in McLean, Va., he lived near the Kennedys, saw them in church, and "fell under their mystique. I knew at the age of 14, that working to solve the injustices of the world was my calling." He wasn't sure what calling would be, so after high school, he spent a year at a California seminary, believing the priesthood was for him.
It wasn't, so he went to Gonzaga University with a friend. He became a teacher and school counselor, teaching third grade in Chehalis in the late '60s before coming to Seattle "because that is where the action was." Out of the blue he wrote for a school counselor job at Seattle's mostly black Franklin High School.
It was the first assignment in his 30-year career working for Seattle schools, spent almost exclusively in poor and minority areas. While principal at Hawthorne, he came across the idea for the educational warranty from a newspaper article about a similar experiment in Tulsa, Okla. "It was a great idea," he says. "I stole it." He duplicated the warranty and pledged whatever special assistance was required--tutoring, special programs, after-school help--to bring all students up to grade level.
Now, Morefield is taking his work to a higher pulpit as an elementary district coordinator for Seattle schools. In this role, he is a mentor to 22 first-, second-, and third-year principals. "School leadership is so critical," he says. "I believe the statement that `Show me a good school, and I will show you a great principal.' We have no choice but to ensure the success of all of our kids. By establishing schools with the best leadership, we can do this."--Jon Marmor
Send a letter to the editor at columns@u.washington.edu.