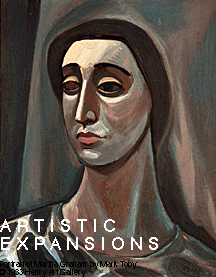 New senior curator Sheryl Conkelton has been working double time on since her arrival last April. For starters, there is Unpacking the Collection, which will fill the galleries of the original building.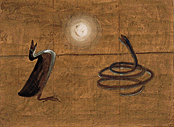 ---
"Untitled (Bird and snake)," 1945, by Morris Graves, from the Margaret Callahan Memorial Collection.
---
The title has lots of meanings: first, the show is drawn from the Henry's large, rarely seen, 18,000-object permanent collection, most of which has been in storage for years and inaccessible to the public.Then there is the play of the word "unpacking," which Conkleton uses to "examine the underlying assumptions of a word or concept." The show now only will present some of the Henry's substantial permanent collection but examine the process collections are built.

---
"Guest. (A.F.) 25,000 solar images, 4:43 p.m. 1st September 1993," by Christopher Bucklow, from the Joseph and Elaine Monsen Photography Collection.
---
Another inaugural show is Inside, a group of eight to 10 installations by an international selection of contemporary artists that explore a range of possibilities from meditative beauty to physical threat, from spatial confusion to politically and emotionally charged arenas. It will run from April 13 to June 29.

In the new Media Gallery, Between Lantern and Laser: A Brief History of Video Projection will survey recent video projection works from the 1970s to the present. This show, which runs from April 13 to July 1, will exhibit single and multi-channel video, broadcast, project and installation works.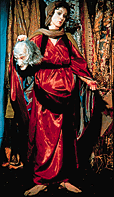 ---
"Untitled #228 (Judith)," 1990, by Cindy Sherman, from the Joseph and Elaine Monsen Photography Collection.
---
"The Henry is committed to investigating a wide range of expression in art and fostering a dialogue about the relationships between art and culture," Conkelton says. "And now we are better equipped to explore these concepts and engage broader audiences."

A bright day is dawning, indeed. * Jon Marmor, '94, is associate editor of Columns.

Return to the Beginning of "Artistic Expansions"

Send a letter to the editor at columns@u.washington.edu.