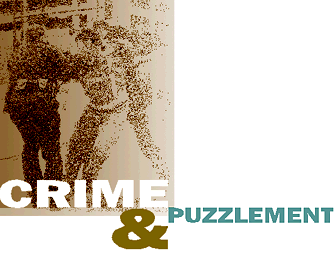 By Tom Griffin
Riding the subway beneath Manhattan at midnight, driving through South Central Los Angeles in daylight, or strolling through Seattle's Pioneer Square at 3 a.m., you could be asking for trouble. But even in these risky districts, your chances of passing to safety are much better today than they were five years ago.
Believe it or not, Americans are safer now than they were at the beginning of the decade. According to the FBI, the overall crime rate in the U.S. dropped 10.5 percent between 1991 and 1995. In the first six months of 1996, it dropped another 3 percent.
Violent crime is receding like a male baby-boomer's hairline. In many cities, the murder rate is hitting a 30-year low. Last year in New York, for example, homicides dropped below 1,000--the first time since 1968. During the 1990s, the number of murders in New York has been sliced in half: from 2,245 in 1990 to only 981 in 1996.
It is not just New York that is seeing the ebbing of the crime wave. Across the U.S., murder is down 16.3 percent since 1991, forcible rape is down 12.3 percent, and robbery is down 19 percent. Even property crime is down 10.6 percent.
The Pacific Northwest is a safer place too. Seattle's murder rate dropped 32 percent between 1994 and 1995 and 25 percent between 1995 and 1996. The number of gunshot victims treated at the Harborview ER is down for 1996. And the UW campus, already one of the safest urban campuses in the nation, saw its violent crime rate dropping 17 percent from 1995 to 1996.
While the drop in crime is clear, the reasons are murky. And if you ask, "Whodunit?" you'll get a chorus of people answering, "I did!" Almost every interest group and politician--from the NRA to police unions to President Clinton--wants to take credit for the plunge.
"It's always easy to be against crime," notes UW Sociology Professor Robert Crutchfield. "All the politicians fight over who is tougher."
But Crutchfield and his fellow UW sociology professors, Joseph Weis and George Bridges, say there are no easy answers to the mystery behind the falling rate.
Police Get Credit for Plunge--But Is It Deserved?
A Numbers Game--Demographics Key to Crime Drop
Tougher Penalties--Even Death Sentences--Don't Make a Difference, Say Profs
It's the Economy, Stupid--Isn't it?
Send a letter to the editor at columns@u.washington.edu.