Football star Joe Steele and basketball player Yvette Cole head the list of five inductees for the 1996 Husky Hall of Fame Celebration set for 6 p.m., Friday, April 19, at the Westin Hotel in Seattle. This year's field of inductees also includes Tippy Dye, Alan Forney and the 1959 baseball team.

Created in 1979, the Husky Hall of Fame honors athletes, teams, coaches and members of the athletic staff who have contributed to the distinction of the University and its athletic programs. The following is a brief look at the 1996 members: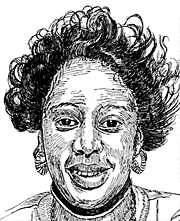 ---
YVETTE COLE
BASKETBALL
---
Cole still ranks among the best in Washington women's basketball, standing fourth in all-time scoring, second in career steals, third in career rebounding and fourth in career assists. An All-Pac 10 Conference player, she led the Huskies to a second-place finish in the conference in 1989.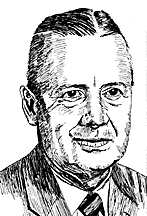 ---
TIPPY DYE
BASKETBALL
---
Dye's 156-91 record ranks him as the third winningest coach in Husky basketball history, behind Hall of Fame members Clarence "Hec" Edmundson and Marv Harshman. Under his guidance, the Huskies won three consecutive Pacific Coast Conference titles (1951-53), and in 1953 went to the NCAA Final Four, where they finished third, the highest finish ever for a UW team.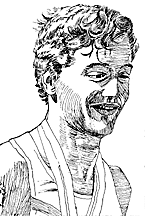 ---
ALAN FORNEY
CREW
---
Forney led the Huskies to three Pac-10 crew titles (1979-81), including an undefeated season in 1981. He was later a member of the U.S. National team, competing in the 1982 World Championships and the 1984 Olympic Games, where he won a silver medal.
---
JOE STEELE
FOOTBALL
---
Steele broke two 28-year-old rushing records set by Hugh McElhenny, becoming the single-season rushing and all-time rushing leader. His single season rushing mark, set in 1978, stood until 1990, when it was broken by Greg Lewis. His career rushing record, set in 1979, stood until 1994, when it was broken by Napoleon Kaufman. An honorable mention All-American, he led Washington to a 10-2 record and a victory in over sixth-ranked Texas in the 1979 Sun Bowl.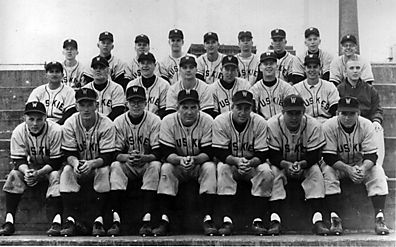 1959 BASEBALL TEAM
---
This Dale Parker-coached team with Captain Jerry Thornton was the first Husky squad to qualify for the NCAA Baseball Regionals, falling just one game short of the College World Series. They finished 21-12 overall and 9-3 in the conference. At least four players--George Grant, Donald Rhodes, Gary Snyder and Robert Wyman--signed professional contracts.

The UW Alumni Association Big "W" Alumni Club, the UW Department of Intercollegiate Athletics and KSTW 11-CBS invite you to the 17th annual Husky Hall of Fame Celebration on Friday, April 19 at the Westin Hotel. The dinner and program costs $50 for UW Alumni Association members and $55 for non-members. Patron tables of 10 are available for $1,000. To make reservations, call the UW Alumni Association at (206) 543-0540 or (800) AUW-ALUM by April 12, 1996.

Send a letter to the editor at columns@u.washington.edu.

.