Elgin Lee Fuller Jr., 1932-2009
Proud to Clown Around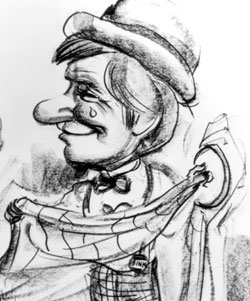 Photo Courtesy Virginia Fuller
After Elgin Lee Fuller Jr., '58, graduated from the University of Washington with his bachelor's degree in interdisciplinary visual arts, he went about making the world a better place—by entertaining people.
Fuller's Bink Family Clowns and Cornball Comedy Show, based out his West Seattle home, used magic, comedy, silly stunts and a traveling curiosity show to dazzle and delight families up and down the West Coast. Fuller died Sept. 24 at the age of 77.
Says his widow, Virginia: "My hope is that the University continues to inspire young artists to live their dreams."