UW Gets X PRIZE Lab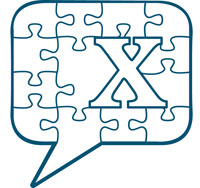 The Evans School of Public Affairs has landed a prestigious honor: the chance to create an X PRIZE. As part of the X PRIZE Lab, graduate students will have the opportunity to research the X PRIZE innovation and philanthropy model, and produce ideas and criteria for new prizes, which will then be considered by the X PRIZE Foundation.
This quarter students learned about prize-based philanthropy, private sector funding of innovation and the creative process from experts such as former Targeted Genetics CEO H. Stewart Parker and wireless pioneer John Stanton, managing director of Trilogy Partnership.
The UW is the second school in the nation to launch an X PRIZE Lab. This is the first time the Foundation has collaborated with a graduate school of public policy and management.
Columns Digital Magazine
The UW Alumni Association is proud to announce that Columns is now available as an interactive digital magazine. It's presented using the Issuu viewer so you can browse through it just as you would the printed version. You can zoom in, print pages or share articles by e-mail.
Just click the "Digital magazine" link next to the cover image to start browsing.
Need a little more help? Gets some tips for using the Issuu viewer.