MRSA Digging in at Beaches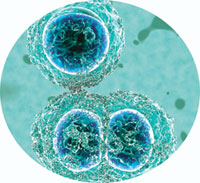 Dangerous antibiotic-resistant bacteria are gaining a foothold in the natural environment, suggests recent research from the UW School of Public Health. A team of researchers in the Department of Environmental and Occupational Health Sciences found methicillin-resistant Staphylococcus aureus (MRSA) at five of 10 Washington state beaches sampled in 2008, they reported in the Journal of Antimicrobial Chemotherapy in December.
"In the last few years, community-acquired MRSA has become a big problem, and this is in populations that are generally not considered high risk for Staph infection," explains Professor Marilyn Roberts, leader of the research team. "So we are really interested in looking at where MRSA can be in the environment."
No one had ever reported isolating MRSA from public marine beaches. Roberts is currently seeking funding to find out how MRSA colonizes beaches, how long it persists, and what activities pose the greatest level of MRSA-related risk for beachgoers. In the mean time, there's no need to stay away from the beach, Roberts says.
Columns Digital Magazine
The UW Alumni Association is proud to announce that Columns is now available as an interactive digital magazine. It's presented using the Issuu viewer so you can browse through it just as you would the printed version. You can zoom in, print pages or share articles by e-mail.
Just click the "Digital magazine" link next to the cover image to start browsing.
Need a little more help? Gets some tips for using the Issuu viewer.