A UW Weekend at Pacific Science Center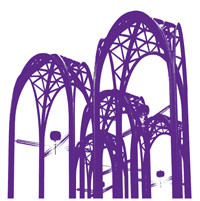 You know the facts—UW alumni and faculty invented the color TV process, Doppler ultrasound, synthetic rubber and Boeing jets, just to name a few. Now, you can experience all the UW has to offer as one of the world's preeminent research institutions right in our own backyard.
Join UW researchers at the Pacific Science Center the weekend of April 9-11 for Paws on Science: A University of Washington Weekend at Pacific Science Center. The weekend features hands-on demonstrations, live workshops and research booths by UW scientists. All UW alumni, donors, students, faculty and staff will enjoy a 20 percent discount on admission. Keep checking UWalum.com for all the latest details!