Member Benefits Grow for UW Alumni
Dawg Deals, the UW Alumni Association's new program that gives members discounts at merchants throughout Western Washington, is getting even better.
More than 100 merchants have joined the program in the past few months, giving UWAA members a chance to save at shops and stores throughout the Puget Sound area.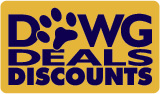 To get your discount, simply show your UWAA membership card with the Dawg Deals logo at the time of purchase.
New Dawg Deals mean UWAA members can now save on travel to Hawaii, Mexico, Caribbean, Asia, Fiji, Australia, New Zealand and Tahiti with Journey's to Paradise, a Pleasant Holidays Tour Company.
Alumni members also save on their next home sale or purchase with a 20 percent commission discount when they use Realty Professionals; get discounts on Seattle Sonics and Storm tickets; and save 10 percent on greens fees, range balls and golf merchandise at Interbay Golf, Jackson Park Golf Club, Jefferson Park Golf Club and West Seattle Golf Club.
The list of Dawg Deals keeps growing all the time. For a current list of participating merchants, simply to go and click on "Membership."
Dawg Deals is just one of a growing list of reasons to become a member of the UW Alumni Association. More than 50,000 UW alumni are members, making the UWAA one of the top 15 dues-based alumni groups in the nation.
Vist the Dawg Deals Web site or call the UWAA at 206-543-0540 to find out what benefits await you.