How needy are the undergraduates at the University of Washington? The Office of Financial Aid this year will help about 48 percent of the total undergraduate population-that's about 15,000 students.
Because 92 percent of those who receive aid are residents of Washington state, the office focuses much of its analysis on needy resident undergraduates. "About 55 percent of resident undergraduates who receive aid get loans. About 45 percent receive grants, scholarships or work study," says Financial Aid Director Kay Lewis.
Students increasingly rely on loans to help finance their education. For the Class of 2002, about half of the 7,088 who graduated had loans. For these new alumni, the average cumulative debt was $14,528.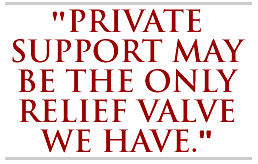 One significant statistic is the number of students who qualify for federal Pell Grants, which go to the most needy college students. This year about 23 percent of UW undergraduates will get these grants. This number is higher than at many peer universities-even those that charge much more for tuition. For example, the University of Michigan has only 14 percent of its undergraduates receiving Pell Grants.
"This tells us that about a quarter of our undergraduates come from very low income families," Lewis says, "and that we have made efforts to maintain access to this University. We feel good about that, knowing we're helping students."
UW officials also know that rising tuition has an impact on all of its undergraduates, including its most needy students. When the state gave the UW authority to raise its resident undergraduate tuition 16 percent last year, it also told the UW to set aside 3.5 percent of that increase for financial aid. But the UW followed its own policy to set aside 7.5 percent, ensuring that there would not be an increased burden on students with the most need. Increases in federal and state need grant programs also helped.
"But storm clouds are on the horizon," warns Eric Godfrey, the UW's assistant vice president for scholarships and student programs.
Costs-tuition, books, and room and board-are continuing to rise, he says. "Right now total costs come to about $15,000 a year for resident undergraduates and it could be $20,000 in a few years. We cannot expect federal and state aid programs to keep pace with these increases."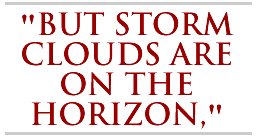 While the UW expects to administer $137 million in financial aid this year, only 10 percent comes from scholarships. About $5.7 million comes through the central Office of Financial Aid while $8.3 million is awarded by departments and other units, such as the UWAA Alumnae Board. Private scholarships not administered by the UW-such as the Gates Millennium Scholars Program-are not counted in those totals.
The University only has about 10 percent of its endowment dedicated to scholarships, says Godfrey, amounting to about $97 million. Peer universities such as the University of Michigan or Cal-Berkeley have much larger percentages in their endowments.
"Over the course of the next several years we need to expand the central scholarship endowment and scholarships administered by schools and colleges," Godfrey says. "Economics have changed in very significant ways since 1990, especially the shift in economic support from the state.
"Private support may be the only relief valve we have," he says.-Columns Editor Tom Griffin