Innovation On a Shoestring
This is a cruel season on the University of Washington campus-and across the state. UW officials and faculty members, legislators and financial experts in Olympia, and their counterparts in cities and counties and publicly supported agencies around the state are wrestling with the worst budget crisis in most people's memories. How do we salvage the public welfare with a looming state deficit of more than $2 billion? It is cold comfort to know that the same exercise is going on all over the country, from California to New York.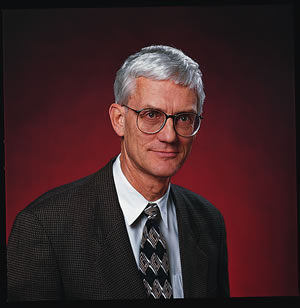 ---

Interim President Lee Huntsman, Photo by Mary Levin.

---
But if you sat in my office and looked down at the students thronging "Red Square", you would not see a crisis there. You would see energy, laughter, people in a hurry and people lingering with friends-the same high-spirited swirl of student life you all remember. It's not that students are oblivious. They know perfectly well that tuition is rising, classes are getting larger and fewer, and the ranks of their professors are thinning. But their youthful hope, optimism and sense of purpose somehow survive the official gloom. For their elders, like me, they are a perpetual tonic.
They are also the future. Putting their education on hold while we figure out how to pay for it is not an option. So we continue to pursue educational innovation on a shoestring. Let me give you a few illustrations.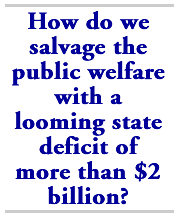 As part of its two-year-old honors program for undergraduates, the UW Business School has developed a new course on leadership. Students are assigned extensive readings on concepts and theories. But the key feature is a series of presentations by actual business leaders-people like William Ayer (CEO of Alaska Airlines), Ed Fritzky (recently CEO of Immunex), and UW Regent Sally Jewell (COO of REI). Each is a walking case study, and each engages the students in a lively discussion of what makes for effective leadership. Students love the course, says Professor Pete Dukes. They get personal access to a wealth of insight and experience, which (thanks to the generosity of these CEOs) costs the University nothing.
Next September, before fall quarter begins, the College of Arts and Sciences will offer an ambitious new program for first-year students: Discovery Seminars. These will be intensive, month-long, five-credit courses, organized around broad interdisciplinary themes and emphasizing active inquiry and writing. They will be limited to 25 students each and taught by experienced faculty who have worked together on goals and strategies. In each seminar, the teacher's own research or scholarship will help shape the class, so that students become aware of, and inspired by, the central role of discovery in a UW education.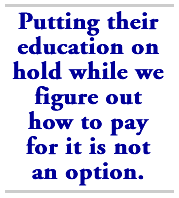 These seminars are meant to jump-start the transition from high school to research university-a transition that for too many students has been bumpy and prolonged. Dean David Hodge and his associates are betting that close faculty contact and guidance, as freshmen first confront both the rigors and the broad array of opportunities here, will help them learn much more quickly how to make the most of their time at the UW. How can we afford to offer this kind of experience? Only by making it self-sustaining-that is, supported entirely by the fees of participating students (with financial aid available). The first seminars will have room for about 600 freshmen, but the program will grow to meet demand as the value of a strong start becomes apparent.
Finally, consider "Biological Frameworks for Engineers," a course created by Professor Mary Lidstrom and colleagues in the College of Engineering. Initially funded by the National Science Foundation, the course approaches biology from the perspective of systems engineering: nature as designer and evolution as design tool. Lidstrom's innovative efforts to infuse biology into the engineering curriculum have now won her a $1 million grant from the Howard Hughes Medical Institute. Among other things, the grant will triple the number of student slots available in the biological frameworks course at a time when the interface of biology and engineering is among the most exciting frontiers in science.
So, with a miscellany of non-state resources, we push ahead in remaking undergraduate education. And in our more optimistic moments, we imagine what might be possible if our core educational support from the state returned to what it should be.

Lee Huntsman, Interim President
Return to March 2003 "Columns and Departments"
Return to March 2003 Table of Contents