Milestones
AWARDS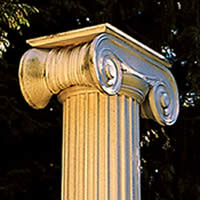 Two UW professors have been awarded fellowships from the National Endowment for the Humanities. The two were among 167 recipients of the fellowships, which typically carry a $40,000 stipend. Eric Ames, assistant professor of Germanics, will study Carl Hagenbeck, Franz Kafka and early German cinema. Michael Honey, associate professor of liberal studies at UW Tacoma, will research Martin Luther King Jr. and the Memphis sanitation strike.
Anthropology Professor Donald Grayson has been elected a fellow of the American Association for the Advancement of Science, the only UW faculty member among the 291 fellows elected in 2002. The group is the world's largest general scientific society and publisher of Science. Grayson, who has taught at the UW since 1975, was honored for his contributions to North American and European prehistory. His research involves human interaction with the landscape, using archaeological data to solve biological problems. For the past six years Grayson has been investigating a site in southwestern France that was occupied by Neanderthal and Cro Magnon peoples from about 65,000 years ago to 10,000 years ago. He is also part of the debate over what caused the extinction of large North American mammals 12,000 to 10,000 years ago.
Physics Professor Lillian C. McDermott is the recipient of the 2002 Medal of the International Commission of Physics Education, part of the International Union of Pure and Applied Physics, for her "contributions to international physics education which are major in scope and impact and which have extended over a considerable period of time." She is the director the Physics Education Group at the UW and heads a summer institute for K-12 science and physics teachers supported by the National Science Foundation.
The firm co-founded by Architecture Professor David Miller-Miller/Hull-has received the American Institute of Architects 2003 Architecture Firm Award, the institute's highest award. Miller/Hull is the first Washington firm to win the award, which in the past has gone to such icons in the field as Cesar Pelli & Associates and Skidmore Owings and Merrill. The institute praised Miller/Hull for its restrained, environmentally responsible designs for the Bainbridge Island City Hall, Seattle Center Fisher Pavilion and many other Northwest buildings. The award-winning firm is currently working on the new Merrill Hall at the UW Center for Urban Horticulture. Miller and Robert Hull founded the partnership in 1977. They will receive the award March 8 in Washington, D.C.