Part Three - Post-Trauma Stress Hits Journalists—and their Subjects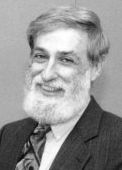 ---

Frank Ochberg, adjunct professor of psychiatry at Michigan State University.

---
Frank Ochberg, a Michigan psychiatrist, has played a key role in developing the Dart Center. Ochberg was part of the team that first defined post-traumatic stress disorder after the Vietnam War, and he and Simpson began to discuss journalism and trauma in 1993 when Ochberg spoke at a conference in Seattle.
Simpson started working with students who would some day be sent to scenes of violence, often as soon as their first days as reporters.
"Going to the site of a car crash is a common assignment for the newest reporters," Simpson explains. "We teach students to take their time and assess the physical and emotional status of the victims and family members. Allow them to feel comfortable, take them away from distractions, offer help, and ask if they want companions to be present during the interview.
"The biggest question, of course, is whether the interview should even be conducted."
Sensitivity to trauma victims is an essential component to teaching at the Dart Center. Migael Scherer, a rape survivor, presented her perspective as a survivor of violent crime in her powerful memoir, Still Loved by the Sun. Scherer, who received her teaching certification from the UW, now directs the Dart Award, an annual competition encouraging sensitive newspaper coverage of violent events.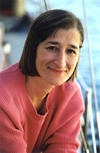 ---

Migael Scherer, Dart Center awards director and author.

---
Scherer says that she expected to be devastated in the immediate aftermath of her assault during questioning by the police and emergency medical treatment, yet she was treated respectfully in both situations. Coverage by one Seattle newspaper, however, was a different story.
"Wrong Man Being Tried For Rape, Says Defense" was the headline she read while the trial was still in progress. To Scherer, it was as if the attacker, not his victim, had won the reporter's respect and sympathy.
"I had to write the book—I almost didn't have a choice," she now says. "I was reading about myself in the newspaper and couldn't understand where the reporter got her information. I was criticized for my performance as a witness, and I felt abused by the coverage."
Scherer feared that the articles would make it less likely that other women would come forward to report sexual assaults, and she says that other women in her rape-support group told her as much when the articles were published. She wrote the book, in part, to counteract those articles and to report on the conviction of the man she testified against.
Scherer's experience has been shared by many trauma victims and their families. The pain endured by family members of the murdered Columbine students is still powerful. Six families went to court last fall to prevent the Denver Post from gaining access to autopsy records of those who died at the high school. "The mass release of these autopsies would be pulling off the scabs of many children," Dawn Anna, mother of one of the slain students, told the Denver Post.
Reporters are becoming more willing to talk about their discomfort in reporting this kind of story, Simpson says. More are going public about their experiences, including writing memoirs of their work as war correspondents. The Dart Center's Web site includes personal accounts of the experiences by journalists like David Handschuh, who covered the Columbine shootings, and reporters who wrote about the Oklahoma City bombing.

---

New York Daily News photographer David Handschuh, current president of the National Press Photographers Association.

---
Handschuh, a veteran news photographer for the New York Daily News, participated in a discussion on the Dart Center site about news photos he took in the aftermath of the Columbine shootings. His responses to the photos, which show students and parents mourning the dead teenagers, are contrasted with those of Jenny Wieland, co-founder of Mothers Against Violence in America.
"The hardest assignment for any photographer is to make an image of a grieving person, someone who has just been thrust into the media spotlight by sole virtue of experiencing a tragic loss," Handschuh says. "Thoughtful photojournalists transport themselves into the subject's shoes, wondering how we would react if put in the same position."
Wieland acknowledges the value of some of Handschuh's photos but feels that others are insensitive, especially those of children. She reacts strongly to one photo, taken with a telephoto lens of a child being hugged by an adult.
"We've got to remember the horrible effects violence has on children," Wieland says. "She needed a hug and was getting one. It was not the moment the media should have intruded."
Go To: Page 1 | Page 2 | Page 3 | Page 4