Milestones
HONORED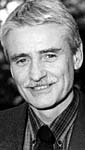 UW Genetics and Medicine Professor Lee Hartwell, director of the Fred Hutchinson Cancer Research Center, received the American Cancer Society Medal of Honor in November. He shared the honor with former U.S. Surgeon General C. Everett Koop and Boston physician Frederick Li. The society recognized Hartwell for his research on how cells divide and reproduce. Hartwell joined the UW genetics department in 1968 and became director of the Hutchinson Cancer Center in 1997.

The KUOW radio program Rewind, hosted by Bill Radke, '86, received a gold medal for Best Writing, silver medals for Best Sound and Best Comedy Special, and a bronze medal for Best Editing at the New York Festival's international awards competition. The weekly program is aired nationally by National Public Radio and can be heard on Saturday mornings on KUOW. The show received more radio and promotion awards than by any other NPR program in the competition.
Atmospheric Sciences Professor Edward Sarachik was elected a fellow of the American Association for the Advancement of Science (AAAS) in September. AAAS, the world's largest federation of scientists, works to advance science through projects, programs and publications. Sarachik was one of about 280 fellows elected in 1999. He was recognized for his research on interactions between the oceans and the atmosphere and on climate prediction (see "Reading the Skies," Sept. 1998).

Physics Professor Jeffrey Wilkes is part of an international team of scientists that won the 1999 Asahi Prize for proving that the subatomic particles called neutrinos have mass. The discovery was hailed by Science magazine as one of the top 10 discoveries of 1998, and could explain some of the universe's "missing mass," which scientists have yet to detect. The team, called the Super-Kamiokande Collaboration, includes more than 100 scientists around the world. The prize is sponsored by the Asahi-Shinbun Cultural Foundation, which represents one of the largest newspapers in Japan.
To celebrate the turn of the millennium, the German cultural organization Weimar 1999 sponsored an international essay contest on the subject of time, titled "Liberating the Past from the Future? Liberating the Future from the Past?" Law Professor Louis Wolcher placed second overall and received $15,800 for his 30-page essay "Time's Language," which compared Eastern and Western concepts of time. The competition drew 2,481 writers from 123 countries. First place went to a 20-year-old Russian, Ivesta Gerasimchuk, for her essay titled "A Dictionary of Winds." The contest Web site is http://www.weimar1999.de/Essay-Contest.