Jon Bridgman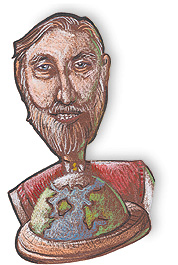 By the time I reached my junior year at the "U" and took my first class with Jon Bridgman in world history, I still had not chosen a major. I had heard that Bridgman was a good teacher, and history seemed as good a subject as any with which to fill out my class schedule. Bridgman taught the lecture session three days a week-one of those huge classes that had about 500 students sitting shoulder-to-shoulder in an auditorium. Though the class was large, impersonal and anonymous (or so I thought), his infectious enthusiasm kept everyone awake and riveted.
Combining scholarship with passion, humor and a flamboyant sense of the theatrical, Bridgman made history come alive for me in ways matched only years later by those wonderful PBS specials, Eyes on the Prize and The Civil War. Who knew that history could be so exciting? I was hooked, and ended up choosing it as a major. Many years later as a journalist, I could finally answer the question parents and friends always put to me after my junior year: "But what will you do with a history major? Teach?" Not exactly. Through history, Bridgman taught me how to see and understand cause and effect; to take the larger view; see both sides of an issue; and put events and people in context as well as perspective. In short, I learned how to think critically and analytically, and that has always informed my reporting and writing as a journalist.
What I also learned in that first class with Bridgman was just how un-anonymous I was as an African-American. I was one of about 100 at the UW during that time. I once missed a class, and when I showed up for the next session, Bridgman casually said to me after class as I was trooping out with the masses, "We missed you on Monday." I was both flattered and horrified. Flattered that he noted I was absent-and horrified that he noted I was absent. I knew then, not much got past this guy. I never missed his class again.-Audrey Edwards, '69
---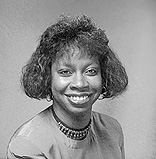 Audrey Edwards is a senior editor at MORE magazine and a contributing writer at Essence. Edwards is also a member of the Columns Advisory Committee. She is the co-author of Children of the Dream: The Psychology of Black Success .
---
Now It's Your Turn...
OK, so you haven't just penned an international best seller, soon to be made into a major motion picture starring Leonardo DiCaprio--we still want to hear from you. The professional writers had their turn, now it's time for the rest of the alumni to write about their favorite teachers. Send us memories of your best professors, limiting your words to five or six paragraphs, please. The top entries will be published in a future issue of Columns. All entries should arrive by July 1st. Send them to
My Favorite Professor
Columns Magazine
1415 N.E. 45th St.
Seattle, WA 98105
You can send e-mail to
columns@u.washington.edu
You can send a fax to
(206) 685-0611.
---