Hugh Bone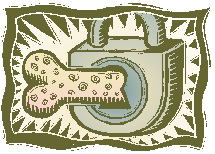 It was a blustery January morning, the first day of winter quarter during my freshman year at the University of Washington, and I arrived for class wondering if I even belonged at school. My first quarter had been so-so, and my heart was not in the work. To test my mettle, I had signed up for three upper-level classes, determined to either swim with the juniors and seniors or sink out of school.
Into the classroom strode an amiable looking man in his late 60s, his thick white hair combed neatly back and neatly framed by steel-gray glasses, his face the picture of grandfatherly wisdom.
At the time, I thought of him as the teacher of Political Science 453. In time, I would learn firsthand that he was one of the finest professors and exemplars of the academic tradition to ever teach at the University.
His name was Hugh A. Bone. For 30 years, from the late '40s through the late '70s, he taught thousands of students about the political process, campaigns and state government. His mission, as he saw it, was to synthesize political theory and reality. He was in a perfect position to use his classroom lectures to inject students with political ideology, but he was not interested in changing the political views of students. He instead was intent on leavening youthful passions with depth, understanding and perspective.
You say you want to be a crusading environmental lawyer? Fine, but first, what is law? And what exactly is an environmentalist? You want to be an elected representative someday? OK. But how do you define representation?
Nobody knew for sure what Professor Bone's politics were. In '52 he attended both the Democratic and Republican conventions as a delegate. He probably was most compatible with Hubert Humphrey-Scoop Jackson Democrats or Dan Evans-Joel Pritchard Republicans. What came through in class discussions and his lectures was the importance of civility and mutual respect for your colleagues and adversaries in politics.
Before adjourning his class at the end of the quarter, Professor Bone would ask his students to please stay in touch. He recounted a letter he got in the mail from a student he hadn't seen in 20 years. She wrote that she had never forgotten what she had learned in his classes and that she had just been elected to the Legislature from Montana.
"A letter like that makes my day," Bone said.
This is the hallmark of a great teacher. He is happiest when honors come to his former students. Hugh Bone passed away knowing that his words, writings and examples helped many a young man and woman find the success that may have otherwise eluded them. I am glad I stayed in touch with him over the years. Thanks again, professor. -John Carlson, '81
---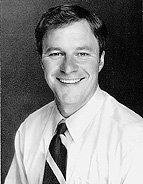 John Carlson is currently a talk-show host on the Internet broadcasting site TalkSpot.com. He was previously a newspaper columnist for the Seattle Times and Tacoma News Tribune and a talk-show host at KVI radio in Seattle. He co-founded the Washington Institute in 1985 and led three statewide initiative campaigns, including the "Three Strikes, You're Out" and I-200 initiatives.