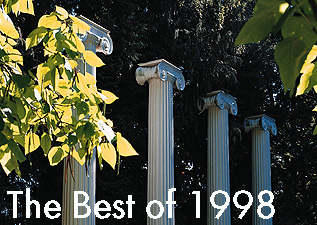 The content of June Lowenberg's courses at UW Tacoma guarantees that she faces tough teaching situations. A senior lecturer in nursing, Lowenberg teaches classes in death, grief and loss, as well as in race, class and gender.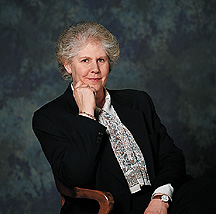 "When I've taught courses on death and dying, students do things from preparing eulogies to interviewing chaplains," she explains. "There are always a few people who grapple with very personal issues, death and grief issues, sometimes from long ago. Sometimes students share that they have considered suicide. I need to be open and available," she says.
Students find Lowenberg both passionate and compassionate, a scholar excited about sharing her academic expertise, but also a human being who shows great concern for those she teaches.
"June has a unique way of integrating matters of the head with matters of the heart," writes one graduate who nominated her for a 1998 Distinguished Teaching Award.
Lowenberg explains that students who take her classes are required to stretch themselves, and not just intellectually. "They also have to gain self-insight and sensitivity to their own fears and to those of others," she says.
Lowenberg, who holds a Ph.D. and M.A. in sociology from the University of California, San Diego, an M.N. in pediatric nursing, a B.S. in nursing, and an R.N, says she appreciates her older students at UWT.
UWT Dean and Vice Provost Vicky Carwein, herself a nurse, praises Lowenberg for her charismatic teaching skills, as well as for her research and encouragement of lifelong learning in her students. "June has touched the lives of hundreds of students, the faculty and staff here at UWT, as well as at other universities and organizations," says Dean Carwein.--Jamie Martin-Almy, UW Tacoma
Return to the Beginning of "The Best of 1998"
Send a letter to the editor at columns@u.washington.edu.