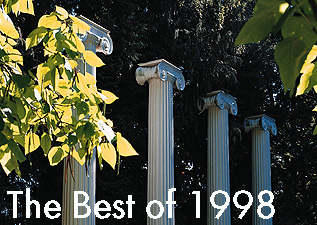 Jeff and Susan Brotman bring an entrepreneurial spirit to everything they do. Jeff Brotman is best known as founder and president of Costco, the wholesale warehouse chain that sells everything from cauliflower to computers at a discount. He also led the 1997 Campaign for United Way of King County, and his marketing expertise brought unprecedented success to the annual fund-raising drive.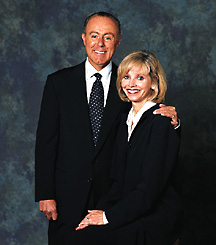 Susan Brotman, a former Nordstrom executive, is known for her volunteer work, especially with Pacific Northwest Ballet and the University of Washington Foundation. She has chaired both of those boards of directors, and sees clear parallels between the profit and non-profit sectors: "You are gathering people together to solve problems," she says.
For their service to the University and to the community, Jeff and Susan Brotman will receive the 1998 UW Recognition Award.
Susan Brotman is not a UW graduate, but Jeff has two UW degrees: after studying political science as an undergraduateand graduating in 1964, he went on to law school, earning his degree in 1967. While a student, he worked in the family business--Bernie's, a young men's clothing chain that catered to the baby boomers and had a store on the Ave. Although he expected his legal training to take him on a career path away from buying and selling, he soon found that his clients valued his business judgment as much as his legal skills. Now that he has focused on business, Jeff brings that approach to community service. For example, he realized that the United Way campaign needed a stronger identity, and "sold" the idea that it is a "safety net" for the community. People "bought" the idea by making donations.
"Jeff and Susan have generously given time, talent, and financial support to the University of Washington," says President Richard L. McCormick. "What sets them apart, however, is that they consistently find ways to get other people to support the University. We're very grateful that they bring their entrepreneurial instincts to their volunteer work here."
"I feel a strong sense of gratitude to the University and the law school for helping launch my career," says Jeff. "We want to give back to the community that has given us so much."--Antoinette Wills, Office of Development
Return to the Beginning of "The Best of 1998"
Send a letter to the editor at columns@u.washington.edu.