Incarcerated into the Military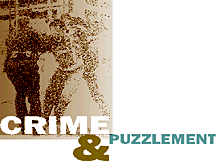 I read with interest your "Crime and Puzzlement" article in the March issue. Demographic factors affecting 15- to 24-year-old males, the group with the greatest propensity to commit crime, clearly account for many of the crime trends observed.

There are some additional items and observations worth mentioning. One is the marked decrease in the number and proportion of young adult males who have served in the armed forces since the Vietnam War and the ending of the draft. Instead of serving in the military, where they are monitored, controlled and kept occupied--affording time to mature--we now have about a million more young men on the streets in their neighborhoods, where they can commit mayhem.

Once, at least half of all males served in the military, including many with marginal skills and abilities and with juvenile records. ... Today the services are much more selective in their choices of young men, and there are also 200,000 young women who have displaced them. Almost all military recruits have graduated from high school.

A second item is the much greater rate of imprisonment today. Compared with the late 1960s and early 1970s, we now have six times as many prisoners in state and federal penal institutions. Many of the men we once "incarcerated" into the military for two years of service now languish in prison cells. Moreover, there are more local jail cells and they are bulging to the point where early release is the only option.

... Lastly, murder rates change greatly from year to year. This is not explainable by community policing, gun laws, etc. Since the difference between murder and injury is often an eighth of an inch, perhaps murder should be studied in conjunction with "almost murder" in order to get better answers.

Dr. Max Bader, '61
Lake Oswego, Ore.

Choosing Easy Targets
The article on the dropping crime rate was extraordinary for its lack of answers. I don't know whether it was the fault of the three sociology professors or the author. However, three pages of text quoting various people came to no conclusion; in fact, it seemed that the author made an effort to find quotes from different people directly contradicting one another.

It is strange that no reference is made to the most recent study from Professor John Lott Jr. and economics graduate student David B. Mustard of the University of Chicago. The study shows that states allowing law-abiding citizens the right to carry concealed firearms have substantially lower violent crime rates--with no apparent increase in accidental deaths--compared to states that severely restrict or prohibit the right to carry concealed firearms.

... Everyone should realize that most criminals, including the violent ones, are very careful to choose easy targets, and the possibility of someone being able to protect oneself makes the criminals "gun-shy."

Bob Langenbach, '65, '70
SeaTac

Cultural Racism


---
March 1997, Columns
---
I just read my Columns and felt compelled to respond to Jeffrey Huffman's letter "The Point of Divisiveness," March 1997, that (in regard to describing people of mixed ethnic backgrounds) "few people anywhere are multiracial."

I beg to differ; here in Hawaii there are many persons with multiracial backgrounds (and not merely "biracial"). ... My husband and I have two adopted sons, one has Filipino (which itself is a mixed racial group), native Hawaiian, Chinese and Caucasian (both Spanish and Portuguese) heritage.

My other son had a "black" birth father and a "white" birth mother. However, listing him as "black" is an example of cultural racism, since he actually has more "white" genes than "African" genes (he has light brown skin with brown hair and gray eyes). When instructed to indicate his racial background as "what his primarily ethnic background is" (???!!!), I would have been forced to put "Caucasian." Instead, I put "Other", and wrote in "Both African American and Caucasian". My other son likewise I identify as "other," since I have absolutely no idea what "percent" he is of any of his ethnic heritages.

I think adding the category of "multiracial" is long overdue for all census forms. I know it won't happen in my lifetime, but I think the world will be a much happier place when such issues (i.e., what genetic or ethnic heritage you are) is only of minor interest, and people have relatives of many hues and cultures, something which is already commonplace in Hawaii.

Marie Morin, '80
Kailua Kona, Hawaii

Gutter Speech?
I have a problem with your March 1997 article "Crime and Puzzlement." Although I am by no means a prude, it seemed quite out of place for you to use "pissing in the gutters" at the top of page 17. I realize this was an excerpt--quoted from Professor Joseph Weis. Nevertheless, I wonder if you should rethink such feature usage of one of the Supreme Court's "seven deadly words" in an alumni magazine with your format and readership.

Dr. Forrest Darrough, Jr., '69
Seattle

Inspiration Amidst Mediocrity


The photography art collection from Joseph and Elaine Monsen is good to read about in "Artistic Expansions," March 1997. It's been slow, but photography is finally being accepted as the art of our century.

... It is also great to see football split end Dave Janoski--a computer science major with a 3.49 G.P.A., a top achiever in football and "Lucky Dawg" program developer--and the entire page 23 [highlighting] a dozen high-caliber Dawgs. In a world of mediocrity, these people inspire and give testimony to the reality of the possibilities of the American experience. Thank you for bringing them forward.

Glenn R. Showalter
Ivy, Va.

Hidden Treasures
Hidden among the treasures of the Henry Art Gallery ["Artistic Expansions," March 1997] is a collection of Coptic Egyptian (2nd-7th century A.D.) tapestry fragments. The textiles were a 1983 gift of Helen Stanger Poulson, '27. I began my research about the collection that same year. An Oregon Council for the Humanities grant sponsored a research trip to examine other Coptic collections in French museums. Matching and similar fragments were discovered in the Louvre, the Musée de Cluny, the Musée Historique des Tissues and many other French museums. The Louvre has even expressed an interest in borrowing the collection for a future exhibition. Related pieces collected by the same archeologist and from the same site in Egypt are in the Victoria and Albert Museum in London, the Vatican Museums and the Metropolitan Museum of Art, to name just a few. I hope that this prestigious collection will be featured in some future exhibit at the Henry.

Nancy Hoskins
Eugene, Ore.

Letters to the editor are encouraged. Brief letters are more likely to be published; longer letters may be edited due to lack of space. Please include a daytime phone number and send all correspondence to: Editor, Columns Magazine, 1415 N.E. 45th Street, Seattle, WA 98105, or send e-mail to columns@u.washington.edu.