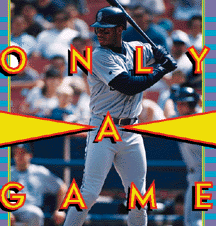 Political Scientist Bryan Jones is skeptical about pro sports and the economy. For many years he has studied plant siting decisions by the automotive industry, and he says cities that outbid others for new plants never reached the economic goals they promised. "No one has ever found one economic impact statement that matches the reality once the plant is open. The estimate of tax revenue was always overblown," he states. Jones sees many similarities in the pressures sports franchises place on communities.
Jones watched the same process go on in Houston, where the NFL Oilers threatened to move if they did not get a replacement for the Astrodome, the first domed stadium in the nation. "The mayor said the team just wasn't worth the cost," Jones recalls. The Oilers are moving to Nashville, Tenn., at the end of the season, but the mayor is still one of the most popular Houston has ever had, Jones says. "Houston did not fall apart as a city."
While Jones is an outright opponent of the new football stadium, Beyers calls himself a skeptic. "It is hard to swallow doing this for a venue where a few people are making a huge amount of money," he says.
To raise money, taxes should be paid by those who attend a game, he adds. "We do that already for the automobile with the gas tax and excise fee.
"If they can't get construction financing based on user fees, that I don't think there is a justification for using public funds," the geography professor says.
Conway, who personally supports the new football stadium, does not believe economics can carry the day with the voters. "The economic benefits are not that large. If the Seahawks moved, the economy would not fall apart," he declares.
It is not a question of economics but rather entertainment, Conway says. "The real issue boils down to this: Do we want professional sports and how much are we willing to pay for them? When we invest in stadiums, we are doing nothing more than buying enjoyment." * Tom Griffin is editor of Columns.
Return to the Beginning of "Only a Game"
Other ballpark links:
Referendum 48 Page including full text of referendum and pro and con statements.
Daily Journal of Commerce Ballpark Watch
Our Team Works, the site of those campaigning in favor of the stadium referendum.
Send a letter to the editor at columns@u.washington.edu.