New Money: Comparing What Each Enterprise Brings to the State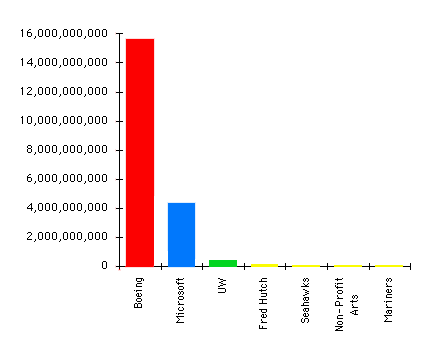 Money coming from out of the state is a prime driver of the Washington economy. The above chart is a comparison between top businesses, research institutions, the arts and sports teams in their ability to directly attract out-of-state dollars.

Source: UW Geography Professor Bill Byers and Dick Conway Associates. All figures are for 1995 except for the UW and the Seattle Mariners, which are 1993 figures, and Non-Profit Arts, which are 1992 numbers. *Arts agencies are members of Corporate Council for the Arts. Return to "Only a Game".

Send a letter to the editor at columns@u.washington.edu.