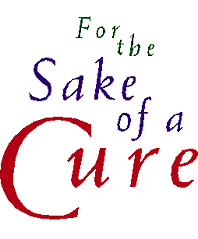 Russ Ewan, $15 richer and still smiling as he walks down the CRC hall toward the elevators, comments that maybe he'll spend it on St. Patrick's Day.

Ewan's journey to the CRC began in 1983, when he contracted hepatitis C through a blood transfusion while undergoing double bypass heart surgery. "It was bad blood," he says.

Seven years later, Ewan, a retired Spokane Spokesman-Review circulation manager, was diagnosed with hepatitis C after his doctor discovered his liver had deteriorated. He went to a specialist and then to a physician at Harborview Medical Center, who in turn referred him to a phase III trial at the CRC led by Medicine Professor Robert Carithers.

Approximately 1,000 patients at about 40 clinical research sites across the country are enrolled in the trial. It is a double-blind, randomized test of Intron A, the only approved treatment for hepatitis C, in combination with the investigational drug "ribavirin," which has been approved by the FDA for research purposes only.

Being a double-blind trial, Ewan was randomly assigned to one of four treatment groups receiving either Intron A plus a "dummy" drug, or Intron A plus ribavirin. Neither the patients, physicians or study staff know what an individual patient is taking.

In order to evaluate the combination, researchers need something to compare it with. In this case, they are comparing a potential new treatment, the Intron A and ribavirin, and the conventional treatment, Intron A alone.

Patients receiving the Intron A alone are given a dummy drug as well so that on the surface, at least, the playing field is level. "I'd have to think I was getting the real one the way things are going, but I guess you never know," Ewan says.

Ewan's hepatitis C viral counts dropped from 2.2 million copies per milliliter prior to the study, to less than 100 copies per milliliter after 24 weeks of treatment. They are good results, but since no one knows which treatment he's receiving, no one can say exactly why.

In the United States, approximately 600 people a year die of liver failure after getting hepatitis C. About half the people who get it never fully recover, some developing cirrhosis of the liver and liver failure.

Ewan gives himself injections of Intron A three times a week, and takes three of what is either the ribavirin or dummy pill twice a day. He visits the CRC once every four weeks.

There are side effects. Intron A causes fever, fatigue, chills, nausea, headaches and poor appetite, while ribavirin has been known to cause anemia. Ewan has escaped the anemia, but not the flu-like symptoms.

"Some days you don't feel like getting out of bed," he says.

Connie Castle: Humor is a Part of Healing
Christy Nelson: Empowerment Against Unbeatable Odds
Kristin Thueringer: Courage in a Child's Eyes
The CRC Experience: Professional and Caring
Return to the Beginning of "For the Sake of a Cure

Send a letter to the editor at columns@u.washington.edu.